How to Get Luigi in Mario Kart Tour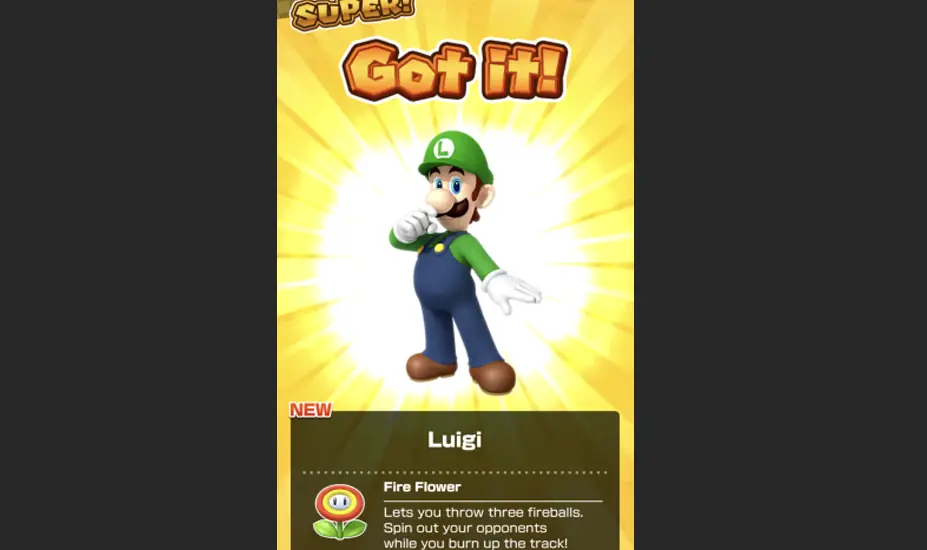 The latest update for Mario Kart Tour brings players through a spooky new Halloween Tour. Featuring many new characters, levels, karts, and gliders, this update is just on time for the end of October.
The Mario Kart Tour Halloween Tour finally adds Luigi into the game after a long wait. Other new characters include Waluigi, King Boo, Rosalina (Halloween).
How to Get Luigi in Mario Kart Tour
Like most featured new characters, the only way to unlock Luigi at the moment is through firing pipes. This means you will have to spend some rubies and put your luck to the test. For 45 rubies you get an additional free pull, so this is likely the route to take because it will take a few pulls.
The details page in the app says Luigi has a roughly 0.5556% chance of appearing in a pipe, which is extremely low. So either I got very lucky, or there is an increased chance to find him since he's featured this week.
Luigi's special ability is Fire Flower, which lets you throw three fireballs that spin out your opponents while you burn up the track.