How to Get Jelly Eggs in Roblox Pet Simulator X!
Look at those squishy jelly faces!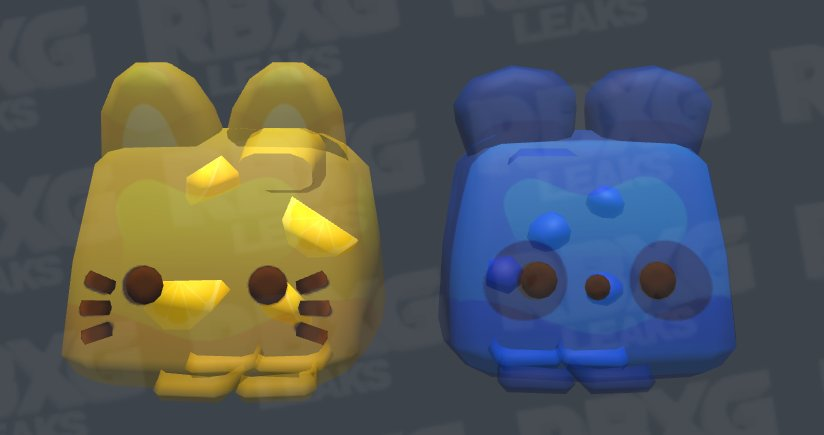 It's time for another update for Roblox's favorite game Pet Simulator X! We're extremely excited for this one because this update introduces JELLY PETS. These pets can be obtained after you get your hands on jelly eggs. In order to get your hands on these exclusive pets you're going to have to work hard because jelly pets are not easy to get. Trust us, we've tried, and have failed. This is what you need to do in order to get the jelly eggs in Roblox Pet Simulator X.
How to get Jelly Eggs in Pet Simulator X
We hate to break it to you Roblox players but the only way you can get jelly eggs is by using Robux or trading. If you're like us and don't have that many friends on Roblox, getting jelly eggs has proven to be quite difficult. The second way to get the eggs is by buying them with Robux. You will need to spend 400 robux, or, you can spend 1,200 for 3 eggs, or 3,200 robux for 10 eggs.
The type of jelly pets you can earn through this event is the Huge Jelly Pig, Huge Jelly Corgi, and Titanic Jelly Cat. All of these pets are considered to be stronger than any typical pet and are guaranteed to have various enchantments to earn diamonds, coins, or chests. The Huge Jelly Pig and Huge Jelly Corgi will have a chance to carry an enchant that's either:
A Coin – 50%
Chest – 15%
Diamonds – 20%
Lucky Block – 10%
Maskot Pet – 5%
Jelly Update Details in Pet Simulator X
If you want to know when the event will end, you'll have to hurry to get your jelly pets. The event will end on May 13th, 2023. The Jelly update has tons of new pets you can earn in addition to the jelly pets you can earn. The event is also following the Fiesta event and recently the developers introduced a Fiesta maze that you can complete to earn eggs at the end of the maze.
---
If you're looking for more updates on Roblox please check out Gamer Journalist on Facebook to join the discussion and keep up to date with our content. You may also want to check or How To Get A Titanic Coin In Roblox Pet Simulator X or How to Unlock the Mythic Mine in Roblox Pet Simulator X
About the author