How to get Golden Touch Midas in Fortnite Chapter 2 Season 2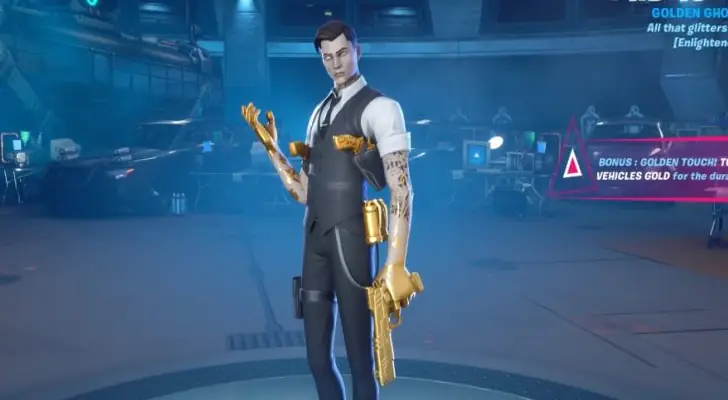 The long-awaited Fortnite Chapter 2 Season 2 is finally here today, and with it comes many new challenges, locations, skins, and much more. The new season's theme is special agents and spies, with the head agent being Midas. This guide will explain how you can unlock the Golden Touch Midas in this new season of Fortnite.
How to get Golden Touch Midas in Fortnite Chapter 2 Season 2
To unlock Midas, you'll need to have access to the season Battle Pass, which can be obtained for 900 V-Bucks. You'll need the Battle Pass to progress through the challenges required for unlocking this particular skin.
Midas is the head agent this season, meaning he is the final reward for getting to the maximum season level. To reach level 100, you'll have to put in a bit of effort completing pretty much every challenge you can. Complete the medal punchcards every day, and make sure you are always up to date with the Battle Pass.
Midas has a special feature that makes any item, weapon, or vehicle he touches to turn to gold. There are two variations, the Shadow Midas and the Ghost Midas, which can be seen here:
The main difference is the Shadow version has a dark suit and the Ghost version has a light suit. You will have until the very end of Season 2 to reach the maximum level and obtain your Golden Touch Midas skin.