How to Fix When Your Madden 24 Crossplay Is Not Working?
Crossplay isn't working?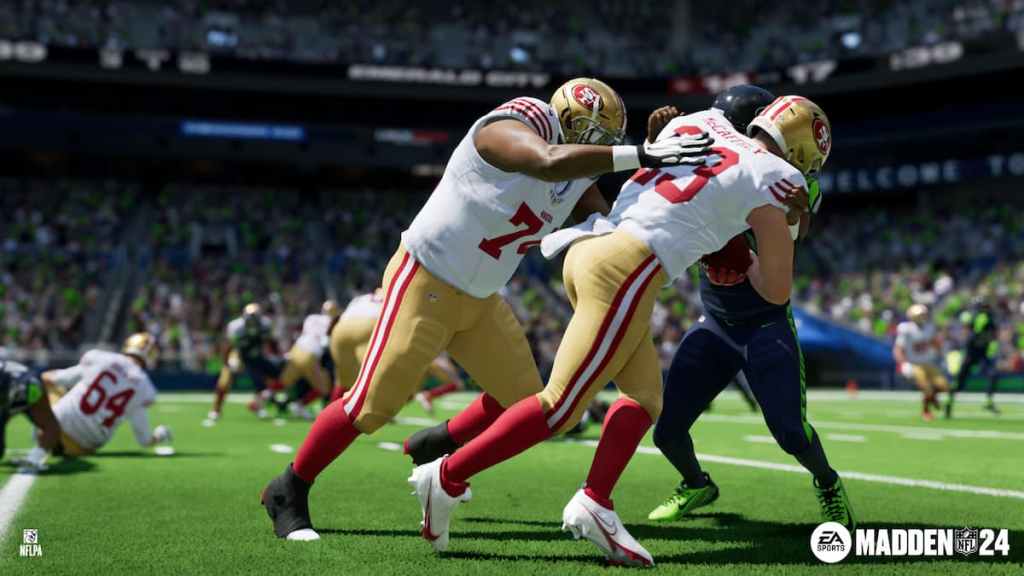 This is not how we wanted to play Madden 24. Unfortunately for players, there seem to be some issues with the popular Madden franchise. People aren't able to play correctly, which has caused crossplay to become disabled if you try to play it. Thankfully, EA developers are aware of the situation and are looking into the problem that has occurred. If you're trying to fix your Madden 24 crossplay, here are some solutions you can use to fix it.
Solutions to use to fix Madden 24 Crossplay
If you want to fix your gameplay, it's possible that the problem is on the EA's end, and you need to be patient. There have been reports that some players cannot play with their console friends if they're using a PC. One solution you can try is checking your settings on XBOX or Playstation to make sure crossplay isn't turned off. Your system settings should allow you to enable or disable crossplay. Thankfully, it's automatically turned on for first-time users. However, there could be that rare chance it's turned off.
Related: How to Get Monster Morph Madden 24?
If you're still having issues with crossplay, you can wait until EA makes moves to try to solve the situation. They recently put out a statement to fans:
We are aware and investigating an issue around Xbox users unable to matchmake in online games.

Additionally, we have temporarily disabled cross-play as we work to resolve the issue.

We will provide an update once the Xbox matchmaking issue is resolved and cross-play is reenabled.
What is Crossplay in Madden 24?
If you're not sure what crossplay is, it's a function in the game that allows players to play with their friends using other consoles. If you're a PC player, you will be able to play with XBOX or Playstation users and vice versa.
This means that all parties will be able to play together so they can enjoy the sport amongst each other. Please be sure to check your system settings if you're not sure if crossplay has been turned off or on.
---
We hope you enjoyed our guide on Madden 24. Please check out Gamer Journalist on Facebook to join the discussion and keep up to date with our content. You may also want to check out our guide on Best Defensive Playbooks in Madden 24 or Madden 24: How to Play 2v2 Online.
About the author