How to Fix Error Code CAT in Destiny 2
Don't worry - It's a simple fix.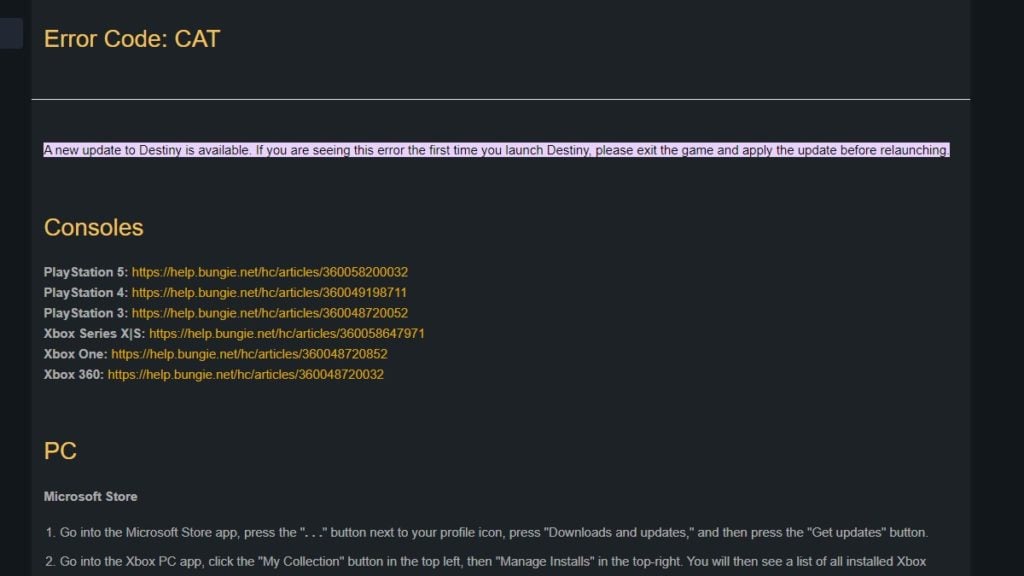 One of the most common errors annoying Destiny 2 players also has … an adorable name?? The CAT error code is an extremely common one that's been plaguing the community for years. So, it makes sense that some members of the community have screamed to the heavens, "How Do You Fix Error Code CAT in Destiny 2??" It's for that reason that we've put together this handy guide to solving this pesky error.
Thankfully, it's really simple to fix this deceptive issue. Here's what you need to do to fix the Cat Error in Destiny 2.
Destiny 2 – How to Fix Error Code CAT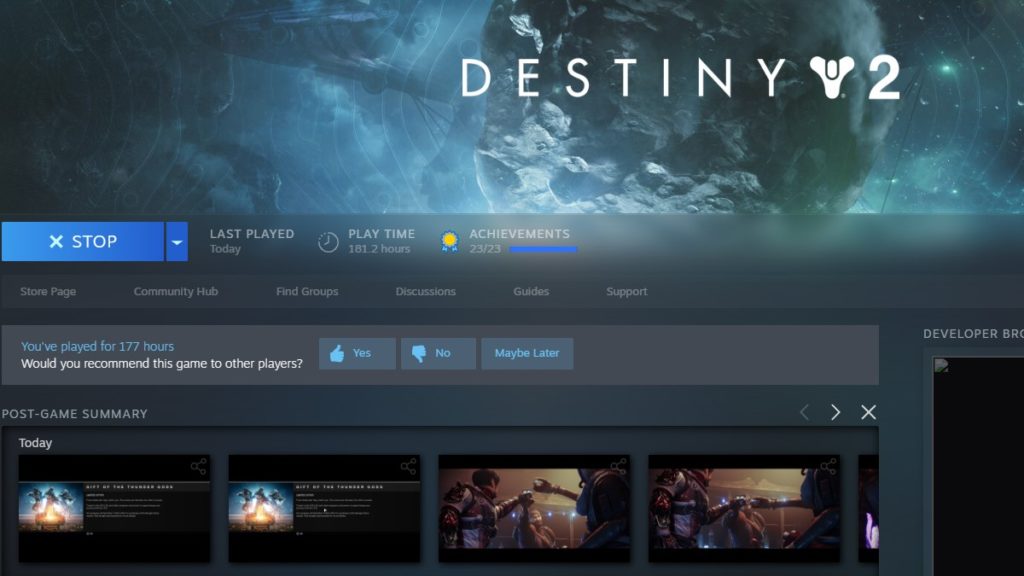 Despite being incredibly common, this error is relatively simple compared to some of the other codes players may experience. Recieving error code CAT upon first launching Destiny 2 means you're attempting to play on an outdated version of the game. This is why it's such a common error on Tuesdays when the weekly reset goes live.
To fix error code CAT, all you have to do is close the game, download and apply the update, then relaunch it. Once the latest Destiny 2 update has been downloaded and installed, you should no longer get the error message.
To update your Destiny 2 on Steam, navigate to the game's page in your library. The blue "play" button should be changed to an "update" one. Click it and wait for the download to complete. If you're on PlayStation, hover over Destiny 2 in your dashboard and hit options on your controller. Click on "check for updates" and the system will automatically detect if you're playing on an old version. For Xbox players, navigate to the updates section of "my games and apps." Then, select Destiny 2 from the list and click update.
If you do continue to receive error code CAT even after ensuring that you're playing on the latest Destiny patch, then you have a problem that's entirely unconventional. In that case, barring a fresh install, your best bet would be to create a ticket with Bungie and hope that their engineers have a solution. This should practically never happen, though, as any other issues would be covered by different error codes.