How to find the Wild Marker in Find the Markers
Here is how to get the hard difficulty Wild Marker in Find the Markers Roblox game.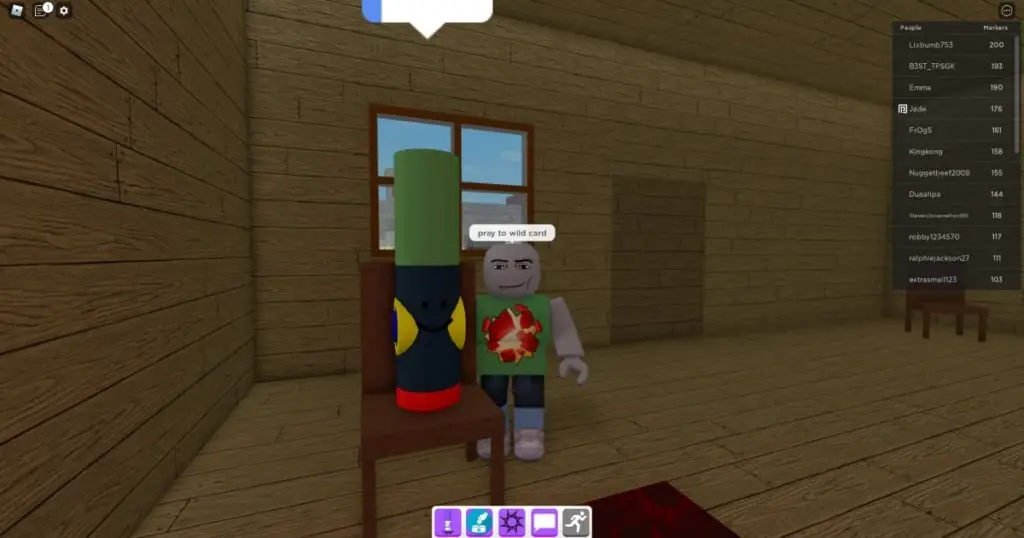 Find the Markers is a huge Roblox "find the" passion project. With 200 markers to collect, dedicated completionists will find satisfaction with the abundance of easy and difficult ones to obtain. But of all the markers, there is one that is more curious than the others. Hinted at throughout The Mainland, the mysterious Wild Card seems to be worshipped and revered. But what is this Wild Card? And how do we get the Wild Marker? If you have found yourself asking these questions, then this guide is for you. Here is your detailed guide on finding the hard difficulty Wild Marker in Find the Markers.
How to find the Wild Marker in Find the Markers
Firstly, to get the Wild Marker, you must first know about the Wild Card, a diety-like figure that appears to be worshipped. A monument to Wild Card can be found in the house that borders spawn. Make your way to this house as the first step to claim the Wild Marker.
Inside this house, on the right as you enter, is a framed picture with Wild Card in it hanging on the wall. Text below it, in a red, bloody typography, spell out Wild Card's name and order you to pray to him in paremphases.
No matter your religious and / or spiritual ideologies, in order to get the Wild Marker, you must praise Wild Card. Stand on the red carpet in front of the shrine. Next, click on the button on the bottom menu with a speech bubble. This is the shout button, it enables you to send messages and shout into the abyss.
As you stand on the red carpet, open the shout menu and type in 'pray to wild card'.
Related: How to find Dark Markery in Find the Markers
Your faithfulness will quickly serve you, as on that vacant chair to the right of the red mat will appear Wild Card's boon, the Wild Marker. When you have risen from your knees and finished praying, you can touch the Wild Marker to claim it as one of your own.
Above the Wild Marker is a speech mark. Click it to find out what the marker has to say.
Upon doing this, Wild Marker will say, 'OMG DON'T TYPE "i hate wild card" WOSRT MISTAKE OF MY LIFE'. I wonder what you will do with such information…
Keep your eyes on Gamer Journalist for more Roblox content!