How to Find Sand and Clay in Raft
Sand and Clay are two of the most valuable resources in Raft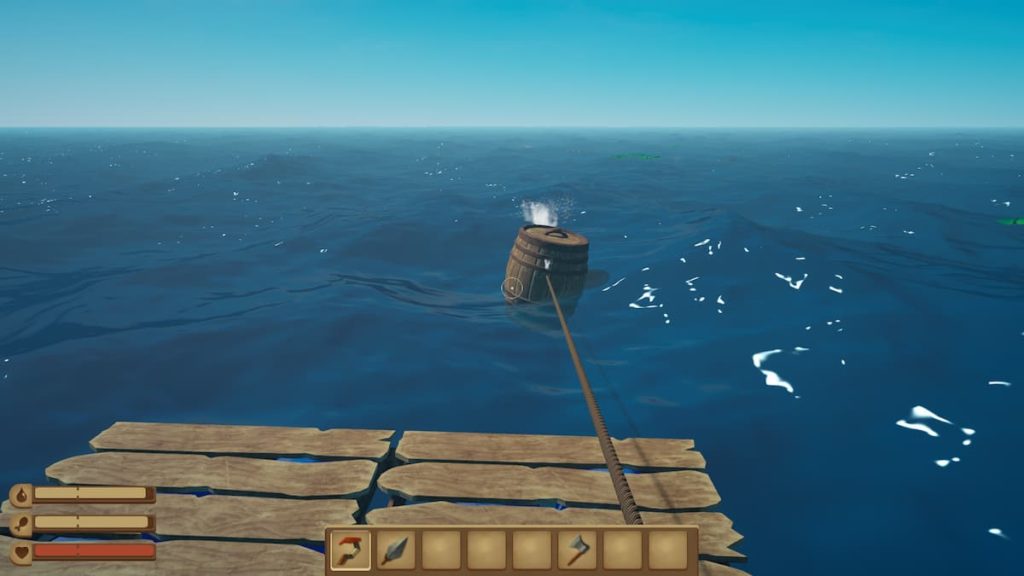 There are tons of survival games out there that are available to download, but there's perhaps none as unique as Raft. In which players must survive while trapped at sea in a world that appears to be sunken beneath the deep abyss. With nothing more than a man-made structure (or Raft) to survive.
Sand and Clay are two of the more valuable resources available to you in the game. Since each can be used to build yourself better technology and create a more self-sustaining system.
Today we're going to look at how to find Sand and Clay in Raft.
How to Find Sand and Clay in Raft
Sand, and Clay are resources available in Raft that can be used to craft various items. Including Glass and a Smelter, which is used to smelt Metal Ore, Copper, Sand, Seaweed and more.
Here's how you can get both:
Sand – Sand can be found by travelling to an island, anchoring your Raft and digging it up with the use of a Plastic Hook. Simply equip the device and left-click while holding your cursor over the Sand deposit. This will activate the digging motion to acquire the Sand.
Clay – Clay can be found by travelling to an island, anchoring your Raft and digging the greyish clumps of Clay from underwater. For this, you will need to have a Plastic Hook in hand before then using left-click and hovering your mouse over the Clay deposit. You will then start gathering the material.
Related: What Are the Best Multiplayer Games Available During Steam Summer Sale 2022?
Keep in mind that both Sand and Clay are typically found in the reef areas around the islands. So, you will need to search for beige rocks and objects near the reefs that are surrounding the islands. And as always, watch out for Sharks!
That's everything you need to know about how to find sand and clay in Raft. For now, be sure to check out some of our other PC content here at Gamer Journalist. Like how to fix Steam wish list not loading or how to get Clorthax's Paradox Party Badge from the Steam Summer Sale 2022.
About the author