How to Find Hidden Letter F in Fortnite Chapter 2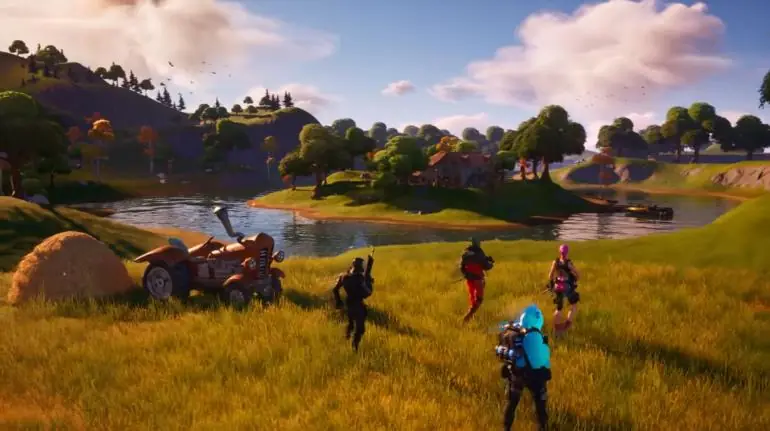 The new version of Fortnite has finally been released after a full day of staring at nothing but a black hole. Players are logging in to some brand new challenges with the release of Chapter 2. The brand new map and new vehicles are likely going to be utilized for a majority of the challenges.
How to Find Hidden Letter F in Fortnite Chapter 2
To find the hidden letter F in Fortnite Chapter 2, you can travel to the location highlighted in the map below. Make sure you aim for it when you drop from the bus to increase your odds of finding it.
To the east of Lazy Like on the south part of the map is where you can find the hidden letter F. Run up the hill and you'll find it sitting next to a rock and a tree near the top of the hill. It will appear as a glowing blue F, which you can click on to search in order to complete the challenge.
Once this challenge has been complete, you can look out for the next letter in your challenges. There will be a new letter every week until it spells out something. The past has taught us that the letters will get trickier to find every week, so be on the lookout and pay attention to each week's letter.