How to Find All Landmark Locations in Fortnite Chapter 2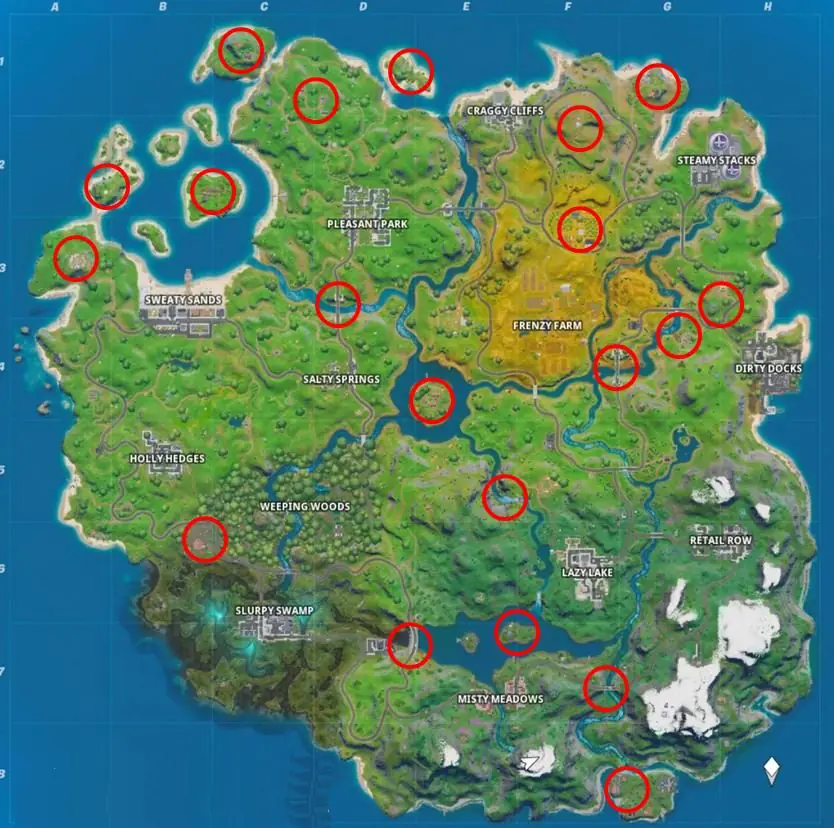 Fortnite Chapter 2 Season 1 is here, and there are a bunch of new mechanics, challenges, and overall changes to experience. After the old Fortnite map imploded intro a black hole, everything returned completely changed.
The new Fortnite has a completely changed map and new locations. The map seems to be setup to be played like a role-playing game map. Locations need to be discovered by running there in person. This applies to named locations and landmark locations.
How to Find All Landmark Locations in Fortnite Chapter 2
The simply way to find all the locations is to just explore, as you would in any RPG. Landmark locations are a bit different than traditional named locations. Landmarks are more difficult to find, and just simply entering into the grayed out area may not discover it completely.
Landmarks in Fortnite are basically any significant building, structure, or environment. Many people are busy working on discovering all the landmarks, but at this point nobody has a complete list.
It looked like there were only ten Landmarks, but there are actually a ton more that have yet to be discovered. They are usually hidden inside of the named locations and scattered around the map. It seems like Epic Games is encouraging players to explore the map more so than in previous seasons.
This element of the game makes it feel a bit more like an RPG and adds some more depth. Running around aimlessly exploring new spots is what some people like to do, and now that's an option in Fortnite Chapter 2.
Here's a list of some Landmark Locations discovered so far:
Lockie's Lighthouse
Lazy Lake Island
E.G.O. Barracks
The Orchard