How to Farm Equipment in Survivor.io
Turns out this game is a farming simulator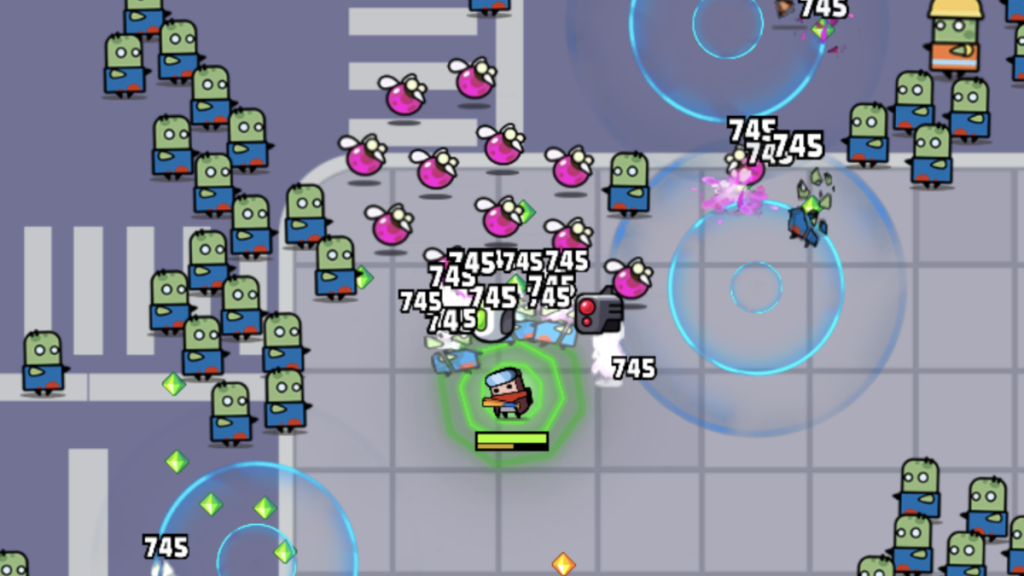 In Survivor.io, your best and only shot at surviving the undead masses is to collect and upgrade your equipment. Kongregate Inc has done a great job providing players with an ample arsenal to eradicate the undead hordes. While simple enough by themselves, it's with upgrades that the equipment truly shines. Those new to the game may be a bit confused as to how to get these upgrades. Luckily, the naturals flow of the game actively promotes upgrading, and almost everything you do will upgrade one thing or the other. For a complete comprehensive guide on upgrading in Survivor.io, look no further than here.
Farming Equipment in Survivor.io
Related: How to Get Laser Launcher in Survivor.io
The best way to get upgrades in Survivor.io is to simply play the game. Granted being a mobile app there are in game purchases that speed up the process. But these upgrades can easily be done without spending any real world money. Upgrading equipment in this game is like a domino effect, it starts out small but gradually builds up to bigger and stronger upgrades. The simplest and easiest method of farming is playing missions. They're quick, fun, and lay the foundations to becoming a monster slaying beast. In game the mechanics are simple enough: upgrade weapons to five stars. get them even higher to six stars by having the right equipment. Successfully completing missions will grant the player coins and gems.
These are where the most significant upgrades take place. Firstly, gems are used to purchase equipment crates. They grant armor of varying qualities, though the key is the higher the rarity, the better. Added benefits include increased health and armor, increased damage, and Inspire boosts which can vary. Coins are used to buy upgrades for the player, mainly revolving around health, damage, and how much health is gained when picking up in game items.
Unlike most other mobile apps, the pattern of farming in Survivor.io is fairly simple. The more you play the game, the more the game offers you to become stronger and more able to face tough challenges.
---
We hope that this guide helps players farm more effectively and become better zombie slayers. For more Surivor.io coverage, be sure to check out How to Use Energy Essence in Survivor.io and How to Get Epic Equipment in Survivor.io. If you want up to date game discussion, give our Facebook page a try.