How to Defeat Something Truly Evil in World of Horror?
Don't let Something Truly Evil get you down!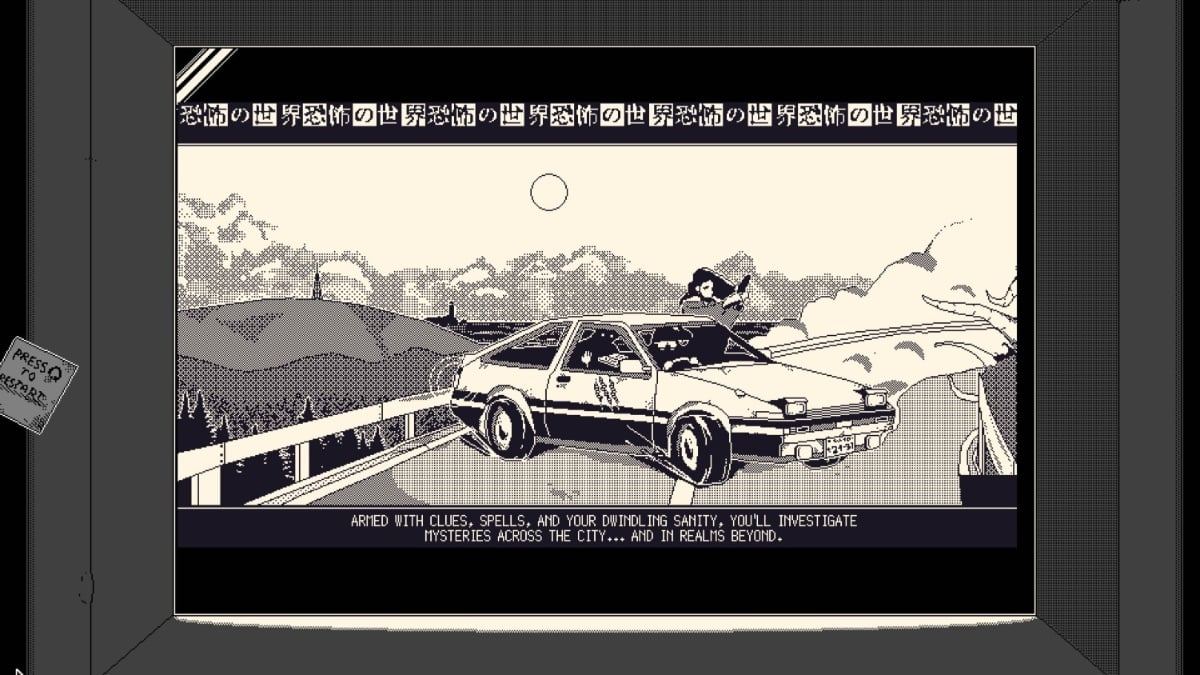 While playing through the various stories in World of Horror, you will inevitably stumble upon Something Truly Evil, a unique enemy encounter that proves somewhat challenging to defeat. Here is how to find and defeat Something Truly Evil in World of Horror!
How to Beat Something Truly Evil in World of Horror
To beat Something Truly Evil in World of Horror, like in most combat encounters, you must rely on a series of attacks, buffs, and items to deal damage and defend yourself from oncoming attacks. But unlike some of the average encounters you face, dealing with Something Truly Evil requires more intuition and luck.
First and foremost, you will want to use a weapon, as your basic kick-and-hit attacks will not suffice here. In some playthroughs, you start with weapons like the Straight Razor. Use these items to your advantage to deal extra damage.
But there's a catch with Something Truly Evil. He's immune to most damage types, except throwing and magical. For magic, use the Ithotu Flame, as it's one of the most potent offensive spells in the game. It would be best if you also used the proper techniques, including selecting the following options twice each:
Doing so unlocks "Something Evil is Sated," ending the encounter altogether.
Once you defeat Something Truly Evil, his attraction does not reset. You will stumble upon this demonic presence again, so watch out for the next encounter!
Related: All Achievements in World of Horror
Where to Find Something Truly Evil
While Something Truly Evil spawns randomly, The Apartments attract him the most. The following events increase the attraction counter drastically:
Struggling Artist
Mail Day
Unfinished Painting
In the Downtown area, keep an eye out for:
It's the only event in the area that boosts attraction.
Once you experience these events, continue exploring the map until Something Truly Evil randomly accosts you.
---
Once you defeat Something Truly Evil, consider checking out the other horror-related guides here on Gamer Journalist! For instance, you might like to learn how to play Greyhill Incident!
About the author