How To Contribute To The Sculpture in Goat Simulator 3
I'm something of an artist myself.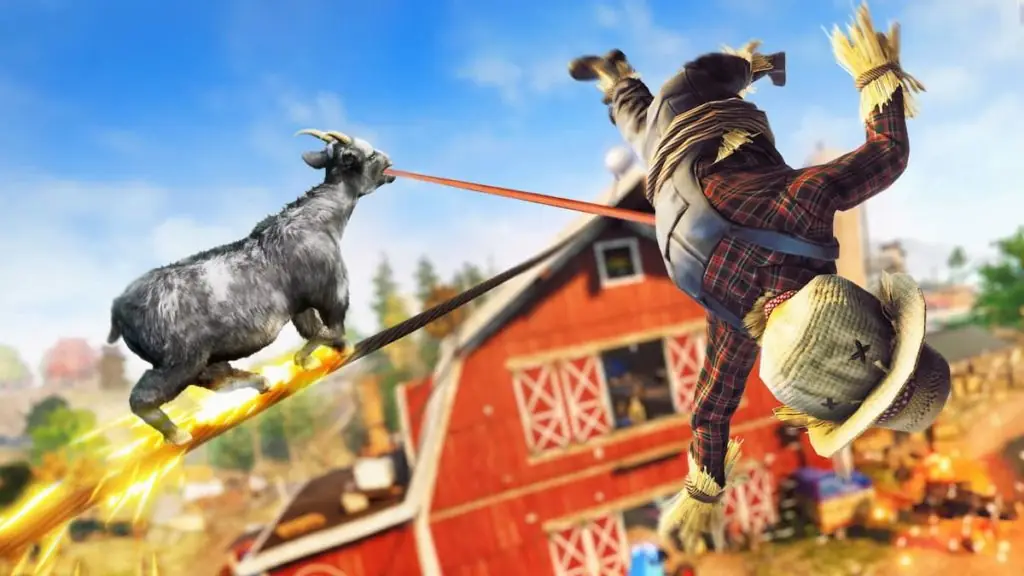 They all just don't understand the genius of the goat, it just wants to make the world a better place. A place where everything is upside down, in flames, in total chaos and with no law and order. Maybe the goat learned from the Joker. Anyway, the amount of crimes and illegal activities you can commit as a goat go unpunished, so basically you're encouraged by the game to do all these things without worrying about consequences. And that's great. But what happens when you just want to express what you have inside and bring forth your inner artist for the world to see. See, you're not creating chaos, you're making art! And that is exactly what we're going to deal with today. Here is how to contribute to The Sculpture in Goat Simulator 3.
How To Contribute To The Sculpture
Head to the center of Suburbsville. The Sculpture is located south of Pool Party and just northwest of Sverige. Once you encounter it, you will notice it is lacking something. Uninspired, just a tree of sorts without any bloom or magic. We have to do something about it. Let your inner artist pick any item or even humans you find appropriate to turn that ugly mess into your masterpiece. You will need to pick 3 items or humans and just place them in the Sculpture. Once you have placed 3 objects or people, you will be awarded with the Artsy Fartsy trophee, and you have officially become an artist of the size of Picasso. Congratulations, you're a genius. You could say that, in terms of artist, you are the goat.
Related: How to Tag the Founding Father's Face in Goat Simulator 3
With your new-found talent for art, continue your craft by turning the peaceful city of Suburbsville into your canvas. Just a little bit of chaos there and a little bit of mayhem over here and voilà! Another masterpiece made possible by the goat.
---
Goat Simulator 3 is available now on PlayStation 5, Xbox Series X/S and Windows. If you like our Goat Simulator content, be sure to check out How to One Shot 10 People Simultaneously in Goat Simulator 3 and How to Perform a 720 Degree Flip in Goat Simulator 3.