How to Complete The Gift in Cyberpunk 2077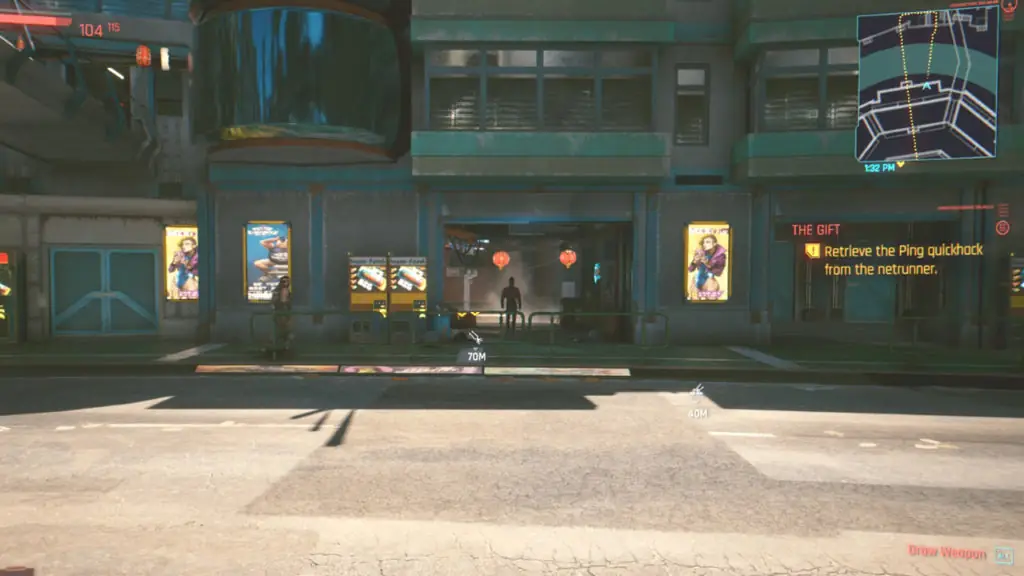 One of the early side jobs in Cyberpunk 2077 is called The Gift, where you will need to retrieve the ping quickhack from the Netrunner. The danger level for this job is Moderate, but it's relatively straightforward as long as you know where to go. Here's how to complete The Gift in Cyberpunk 2077.
How to complete The Gift in Cyberpunk 2077
As you make your way into Kabuki Market, there's a set of stairs on the left that are easy to miss. If you can't find the stairs, this makes the whole process confusing. Take those stairs up to the catwalk and make a right after you cross the street.
Look for the red neon open signage, and open up the metal door to make your way inside. Speak with Yoko standing immediately to your right after opening the door. T-Bug gave Yoko a daemon to hold onto for you, so grab the program from her. You can choose to test out the quickhack from your inventory.
Equip it into your Cyberdeck slot from your inventory by opening up your character menu. Head to the Surveillance Camera inside the restaurant, which is just to your left if you're facing Yoko.
Quickhack a ping on the camera by interacting with it, and then head over to the Access Point on the wall. Look for the yellow exclamation point on the wall. Jack into the Access Point and use your personal link to connect and hack it.
When that's done, you successfully upload all daemons and complete The Gift in Cyberpunk 2077. It may be one of the first quickhacking jobs you complete like me, so figuring it out can be a challenge on its own.