Best Weapons for Netrunner in Cyberpunk 2077 2.0
The phrase 'hack and slash' has never been more applicable
It's no secret that Cyberpunk 2077 has had a tumultuous lifespan. The game has gone from being a tell-tale sign of what not to do as a developer pre-release to being one of the best comeback stories in gaming. And with Cyberpunk 2.0, new and returning players are experiencing a completely revamped Night City. What's more, one of the biggest differences in Cyberpunk 2.0 is how players spec their character with attribute points. This not only changes how your character feels but the weapons you use as well. And focusing on an intelligence build, we're going to take a look at the best weapons for Netrunner in Cyberpunk 2077 2.0.
Best Weapon Types for Netrunner in Cyberpunk 2077 2.0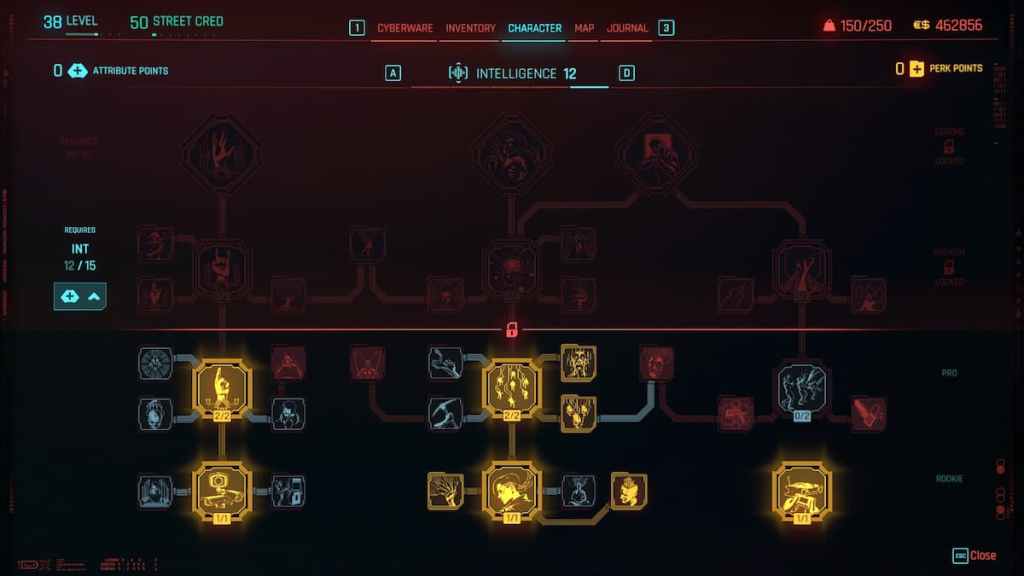 For those who are unaware, Netrunners are a specific archetype in Cyberpunk 2077. Furthermore, these individuals focus on dismantling their enemies from the inside with quickhacks. This means you can set people on fire, disable their optics, or even have them leave the world of the living by their own hands. Because of this, you want to find weapon types that accentuate your cybernetic features, along with putting a decent amount of attribute points into Intelligence.
Here are the best weapons for Netrunner in Cyberpunk 2077 2.0:
Smart Weapons (pairs well with INT Tree)
Tech Weapons (pairs well with TECH/INT Tree)
Blades
Pistols
Related: How is V Alive in Cyberpunk 2077 Phantom Liberty?
If you are going for a strictly Netrunner-only build, Smart Weapons are your bread and butter. For example, players can equip a smart weapon, hack into enemies from a distance, and shoot enemies closing in on your location from around the corner. Furthermore, Tech Weapons also work well for this kind of playstyle. Since tech weapons can shoot through objects, you can equip optics to see through walls and take out any melee enemies rushing your position.
Alternatively, if you're looking to play a bit more aggressively, you might want to invest in some Blades and Pistols. Although, a playstyle like this relies on pulling off quickhacks in quick succession. You can easily throw a couple hacks on some enemies and rush them while they're distracted in order to deal massive combo damage. Combining this playstyle with a few Cyberware upgrades to increase your RAM and Blade damage makes for a devastating blend.
---
Follow our Facebook page for more gaming news and updates. Make sure to check out our other articles like 'Best Cyberdeck in Cyberpunk 2077 2.0' and 'Where to Get Sandevistan in Cyberpunk 2077 2.0?' For all your Night City needs, make sure to stay locked in right here at Gamer Journalist.
About the author