How to Carry Your Teammates in Fortnite Chapter 2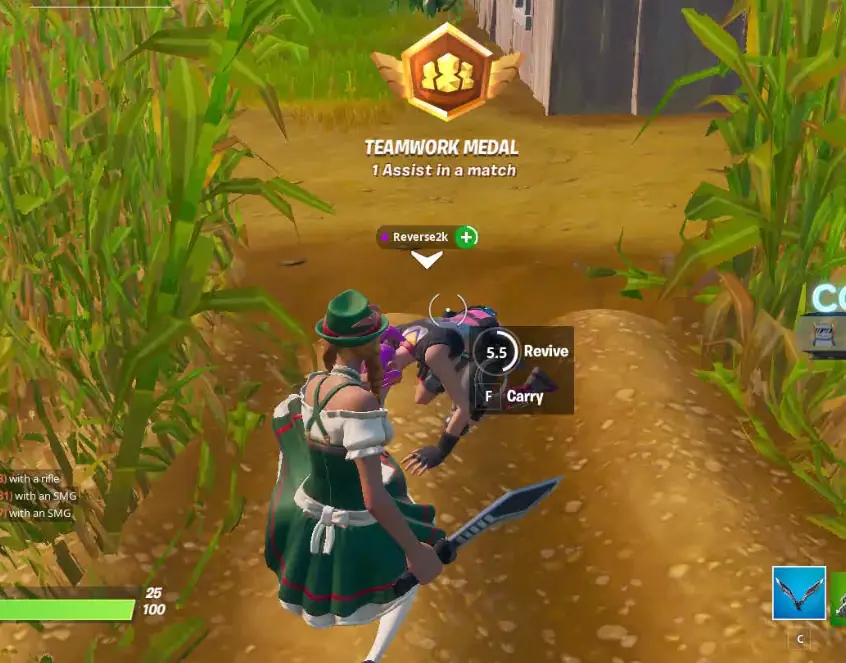 Fortnite Chapter 2 Season 1 is finally here, and there have been some huge changes to the game in general. Not only is there a new map, but there are new vehicles, buildings, and mechanics. One new mechanic is the ability to carry downed teammates.
If you play duos, trios, or squads, you've probably found yourself in a situation where one of your teammates is downed in a wide open area with the storm fast approaching. Now you can do something to help them get out of the storm.
How to Carry Your Teammates in Fortnite Chapter 2
To carry your teammates in Fortnite, just walk up to them and you will see an option to "Carry" by hitting your use key. Pick up your downed teammate and drag them to a safe location. This can be more efficient than having them crawl into your fort for a revive.
Another situation where this can be useful is when someone gets downed in the storm. Everyone can get unlucky when it comes to being in the wrong place at the wrong time, and the storm does a good job punishing players for that. If one of your teammates falls in combat, you can pick them up and carry them to a safe spot.
This new mechanic is just one of many in Fortnite Chapter 2. Hope in game to check out the changes first hand, and you might find yourself addicted to the game all over again. Epic Games has done a great job refreshing their game with brand new content.