How to Buy, Farm & Use Aspirant's Key in Diablo Immortal
Here's an all you need to know guide for Aspirant's Key!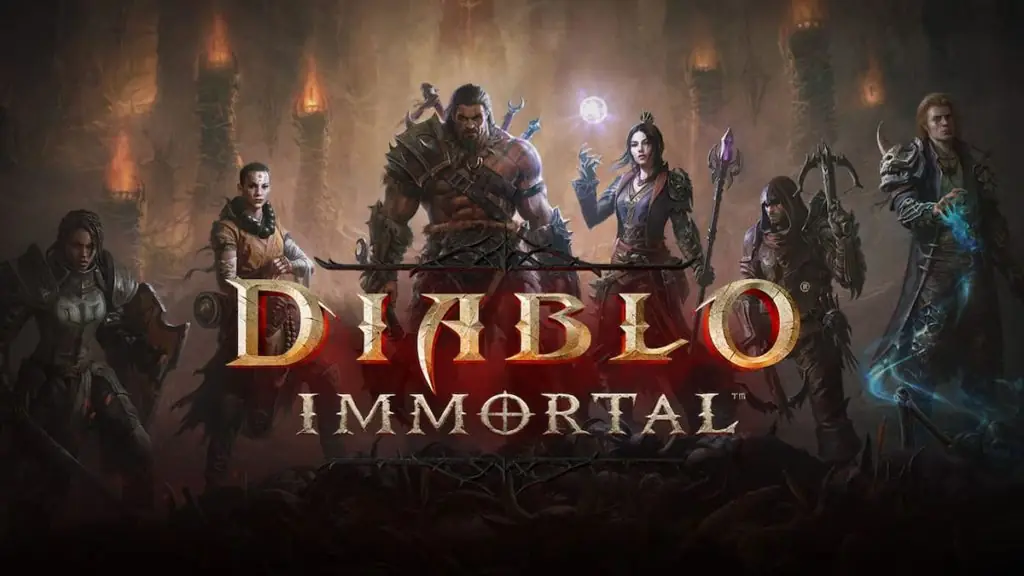 There are a lot of ways to upgrade and evolve your character in Diablo Immortal. Grinding is going to be the toughest way this time around as many have pointed out the game's intense 'pay-to-win' aspects. A lot of progression in Diablo Immortal is behind many paywalls. However, there are a few ways to upgrade and advance your character for free too. The number one goal should be to hunt down higher-quality gear.
Once you've obtained some really good gear and items, you'll want to upgrade them and give Legendary Traits with Essence Transfer. As we mentioned, there are lots of ways to improve your gear, but some ideas are better to spend your time on than others. There are lots of things worth upgrading to find and collect in Iben Fahd's Sanctum. You will need to upgrade Horadrim vessels at the shrine of the Sanctum for permanent buffs. Also, in the Sanctum Depths, there are a number of locked chests with prime loot in them. However, these chests need a specific key. These keys are known as Aspirant's Keys and this guide will help you on hunting them down and how to farm them to get as many prizes from tose unique chests as possible.
How to Buy Aspirant's Keys
Sadly there are still some caveats on getting Aspirant's Keys. It's more about how you use them to their full ability and value once you obtain some. Full disclosure first though, as you will want to plan ahead for the good stuff. You can not enter Iben Fahd's Sanctum until you are level 49. So if you find any keys before that, stock up for sure and keep them until then.
Although we say this is a 'free' way to upgrade as much as you can, Diablo Immortal has said up a lot of paywalls so if you want results FAST, then a few minor financial sacrifices might help. The quick option would be to buy 150 Aspirant's Keys for $8.99 US dollars. You also could have a Diablo Immortal Battle Pass, each rank-up gives you 6 Aspirant's keys. If you want to pay nothing, however, it's going to take a bit longer.
You can buy 5 keys a day from the Hilts Trader in exchange for 50 hilts total. So if you start doing this early before you reach level 49 to get to Iben Fahd's Sanctum, it won't seem like such a long time if you're not looking to pay for instant access to so many keys.
Once you've obtained the number of keys you want with the preferred method, it's time to get even more and help yourself out with some key Farming.
How to Farm Aspirant's Keys
Your key farming journey will begin once you've started the Legacy of the Horadrim questline. In this quest, you need to hunt down all the Horadrim Vessels. You will find several Aspirant's Keys during this quest. So you will be able to unlock some chests as you go throughout the Sanctum. Each chest contains gemstones that can be used to upgrade the vessels once you place them in the shrine of Iben Fahd's Sanctum.
Once you've collected all the vessels, you can start framing the keys in other locations. PvE Raids and PvP Battlegrounds are the best places for key farming. Both areas will produce many Aspirant's Keys, so it's up to you whether you like battling other players vs AI bosses and hordes. These events also generate more Hilts which you can again sell to the trader for even more keys.
So far there are 21 chests in the Sanctum Depths. It will take you a total of 377 Aspirant's Keys to open them all. The Gemstone reward total equals 573 Garnets, 579 Sapphires, and 677 Beryl. So good luck and happy farming!
For even more help be sure to keep an eye out for new codes to unlock items to help you or some tips on how to level up fast if you can't wait to get to the sanctum.
Related: Diablo Immortal Codes: Free Gold, Platinum, Hilts, & More, How to Level Up Fast in Diablo Immortal