How to Become a Famous Singer in BitLife
Your Bitizen can become a famous musician, join popular bands, hold massive sold-out concerts, and more.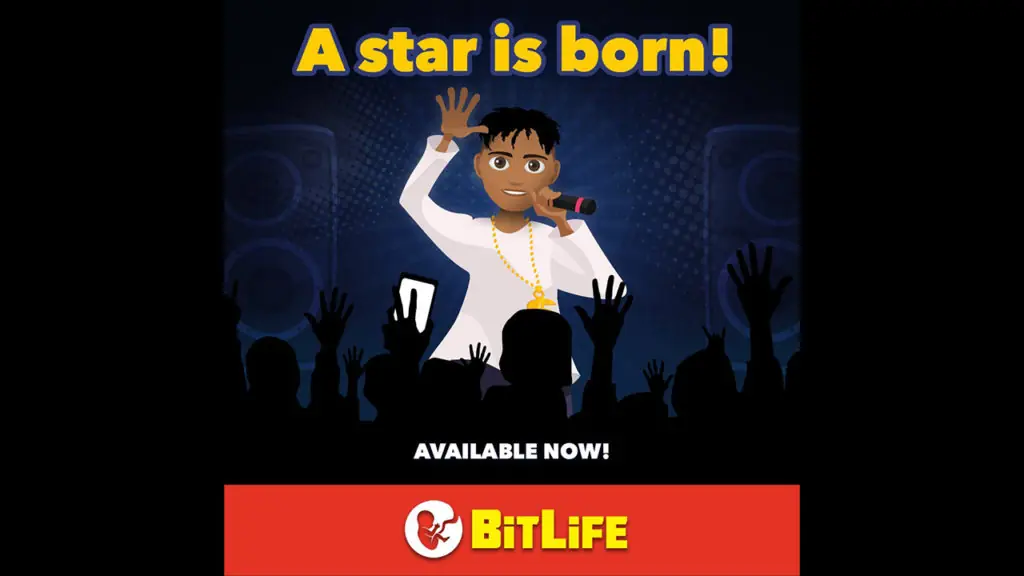 BitLife's Pop Star Challenge urges you to embrace your inner pop star! Your Bitizen can become a famous musician, join popular bands, hold massive sold-out concerts, and more. There are many routes and career choices you can choose. In this guide, we'll show you how to become a famous singer in BitLife.
Below you can find a simple overview of how to become a famous singer in BitLife. The process is a bit more in-depth than that, though. We'll also go into more detail about how to increase your chances of getting a call back after applying to a record label.
How to Become a Famous Singer in BitLife
To become a famous singer in BitLife, follow these steps:
Age up to 18 years old
Go into the Occupation tab
Select Special Careers
Choose Musician
Pick Solo Artist
Make your career type Singer
Start a new life and age up to six years old. You can then go into Activities and go to the Mind & Body section. Look for the Instruments option, and you'll see a massive list of options. Choose an instrument you want to master and begin taking lessons. Let's say you choose guitar lessons as an example. You can take one guitar lesson every year to increase your skill in that instrument.
Related: BitLife Challenges: All Past Challenges and Requirements
Take Voice Lessons
After you're at around ten years old, you can go back into the Mind & Body section and look for the Voice option. You can select this to take voice lessons, which works similar to instrument lessons. By the time you age up to about 18, you will have mastered your voice and guitar skills, leaving you with plenty of musical career options.
Start Your Career
When you're 18, you can begin applying to become a solo singer or join a band. At this point, it's up to chance to make it, but the odds are low. You can try some things like going to University and majoring in music to increase your odds. Another thing that helps is getting the "special talent" in God Mode.
When you apply to a record label to become a singer, you rely on a good performance. There's a chance your audition goes terribly wrong, in which case you will want to close your app and try again. Try applying to each of the record labels between every restart. Eventually, you will get offered a Record Contract.
Joining a Record Label
The Record Contract will contain your genre of music, record label, cash advance, royalty, and term. If that all checks out, you can sign the contract. Once you have the gig, you can go into the Job section and choose from various options:
Album: make a new album
Band: team up with a band
Concert: put on a live concert
Discography: view your discography
Practice: work on your skills
Quit: walk out on your contract
Single: record a single
Tour: embark on a world tour
Stage Name: adopt a stage name
Try practicing your skills a bit and then releasing a single and then an album. You will eventually get offered appearances on talk shows and other events to promote your music. The record label will also provide you with opportunities to perform at live venues and earn tons of money.
You may not be able to get your album approved immediately, so keep practicing every year. Keep an eye on your popularity, and keep releasing singles every year. Your old songs might end up making you a lot of money down the line. Head into your discography to see how well your albums and tracks are doing.