How to Add Gem Sockets to Armor & Weapons in New World
Sticking gems on your gear provides buffs and enchantments.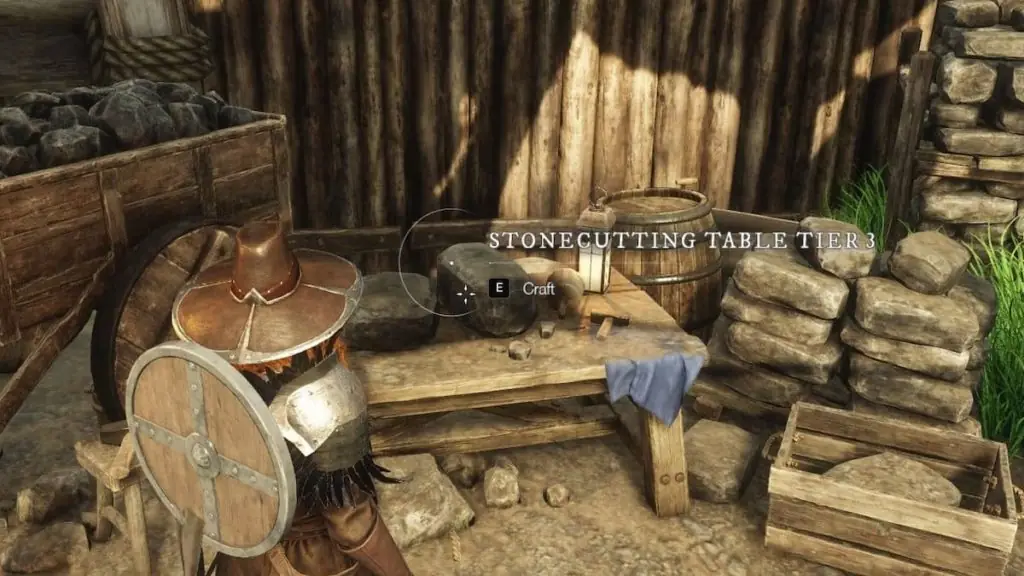 Everyone knows that, in fantasy settings, cramming a bunch of shiny rocks into your swords and armor makes them better. Gems, after all, usually provide handy buffs and enchantments, and even if they didn't, they're pretty. Gem slotting is a big part of New World, though before you can do it, you need to ensure there's a socket to stick them in. Here's how to add gem sockets to armor and weapons in New World.
How to Add Gem Sockets to Armor & Weapons in New World
Unfortunately, you can't add gem sockets onto an existing piece of gear. A piece of gear either has gem sockets or it doesn't. However, when you're crafting new gear, be it weapons or armor, the gear you create always has a chance to be made with gem sockets included. This is primarily reliant on your Crafting skill level. With higher Crafting skill comes a greater chance for gear to appear with one or more gem sockets built in.
Related: How to get Gleamite in New World
However, if that's not enough for you, you can also fudge the odds in your favor with special items. One of these items is the Gem Setting Pin. Right before you start crafting your gear, you can stick a special item like a Gem Setting Pin in the slot, which will increase the odds of a gem socket appearing on the finished product. You can purchase Gem Setting Pins from your Faction Recruiter in most major settlements, though you will need to reach Faction Rank 3 and Character Level 40 before they'll sell them to you. As for the actual cost, you'll need 300 Faction Reputation and 100 Gold Pieces for one Gem Setting Pin. This might sound a little daunting, but once you're of a sufficiently high Faction Rank, it's just a drop in the bucket.
If you're having difficulty crafting your own gear with gem sockets, don't forget that you can buy gear with premade gem sockets through the Trading Post. You can specify that you're looking for gear with gem sockets in the Trading Post's search filters. If you're lucky, someone will have a sell order out for what you're looking for.