Holy War 3 Roblox Codes (October 2023)
It's time to begin your quest.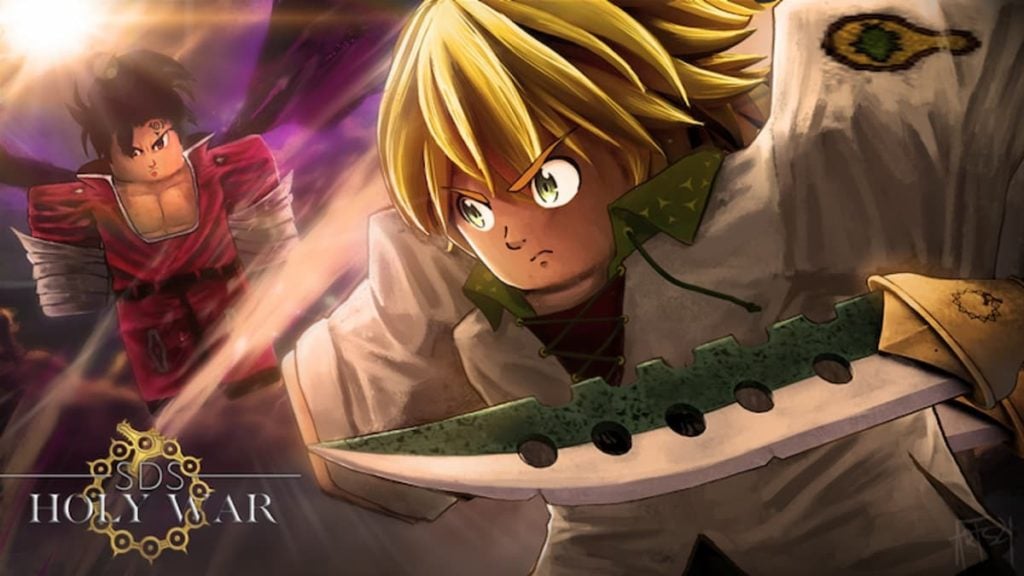 Updated: October 2, 2023

We tried to find more codes today!
Holy War 3 is an experience created by Alphirex for the Roblox metaverse platform. In the game, which is inspired by the Seven Deadly Sins anime, you can complete quests and collect items that will help to propel you to new heights.
You can use this list to redeem all of the latest available freebies. Bookmark this page by pressing CTRL+D on your keyboard to stay up-to-date on future Holy War 3 codes!
All Holy War 3 Codes
If you're looking for a complete list of Holy War 3 codes, look no further. We've compiled a full list from all corners of the 'net to ensure that you can compete in this anime-inspired Roblox RPG. Make sure you're redeeming these as soon as you can, as they can expire at any time!
Current Holy War 3 Codes
1BIGLOAD — Race Spins
2BIGLOAD — Magic Spins
3EXPGANG — 10 Million XP
FREEDEMARCUS — Sacred Treasure
FREECOUSINS — Armor
Expired Holy War 3 Codes
BIGGUNS1 – Spins
BIGGUNS2 – Spins
APPLE4 – Exp
HAVESOMEMORE – 40 Magic Spins
HBDBANDWIN1 — 150 Race Spins
QUICKEEMAGIC — 20 Race Spins
QUICKEERACE — 20 Race Spins
HBDBANDWIN2 — 150 Magic Spins
HYBRIDDEMON — 20 Race Spins
HAVESOME — 40 Race Spins
YOUWANTEXP — 5 million EXP
YOUWANTRACE — 100 Race Spins

STOPASKING — 20 Magic Spins
YOUWANTMAGIC — 100 Magic Spins
Frequently Asked Questions:
How to Redeem Holy War 3 Codes
To ensure you're inputting codes correctly, follow these steps:
Open Holy War 3 in the Roblox Metaverse Platform.
Click the CUSTOMIZE panel to the right of the MAIN MENU.
At the bottom of the screen, underneath your character, click CODES.
Enter codes, then press ENTER.
For more freebies, check out our Dragon Ball Hyper Blood codes, City Tycoon codes, and Button Simulator Ascended codes pages!
About the author