Hi-Fi Rush Music Gameplay Mechanics – Explained
Music takes a new form of justice.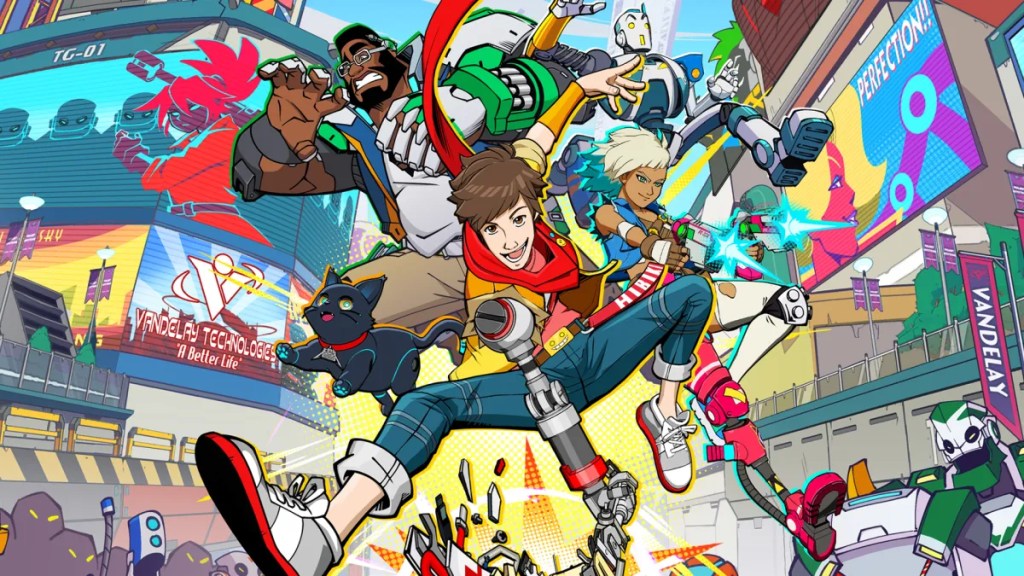 The Xbox Developer Direct live stream that started off Xbox and Bethesda's 2023 run was a home run from the start, as it was announced that a brand-new rhythm-style beat-em-up titled, Hi-Fi Rush would be hitting gaming platforms the same day, following the event. The game offers a dynamic art style, a great roster of characters, and music at the heart of the action. Literally. So, if you're wondering how its musical combat works, we can explain! Let's talk about Hi-Fi Rush's music gameplay mechanics!
Hi-Fi Rush Music Gameplay Mechanics – Explained
For a little bit of backstory; the game's main character Chai is the victim of an experiment at the hands of an evil corporate entity, fusing a music player to his heart. This experimentation has given Chai special abilities though that allow him to tap into the sounds around him, and use them to his advantage, making him an unstoppable music machine.
Related: Where do you Play Scratchin' Melodii?
Using environmental sounds as well as the actual music, and even the sounds of the hits he dishes enemies, Chai is able to fight on the beat in a flurry of musical genius. Everything you do will sync to the music, making Hi-Fi Rush a literal rush for lovers of music. And this title definitely has quite an assortment of music to give, as its soundtrack is amped up to 11 with rockin' tracks to keep the combat free-flowing.
Though players don't have to stick specifically to the drive of the music, it will make your combos stronger, and sound cooler while you unleash justice on the baddies. This'll in turn create things called Beat Hits at the end of combos, resulting in some gnarly cymbal crashes or even a perfect sync-up with an ally for some tag-team vengeance.
Along the way, Chair will recruit many new friends to fight alongside them, bringing in their own sense of sound and style. Not only will allies bring musical changes, but so will the enemies, with their own takes on the rock genre, to flavor things up a bit more.
---
Well, that's all there is to know about how the music gameplay mechanics work in Hi-Fi Rush! Be sure to check out some of our content on other music and rhythm games too, such as "How to beat the Killing with Rhythm torment in Metal: Hellsinger". And don't forget to like Gamer Journalist on Facebook for even more content!