Guardian Games Medals and How They Work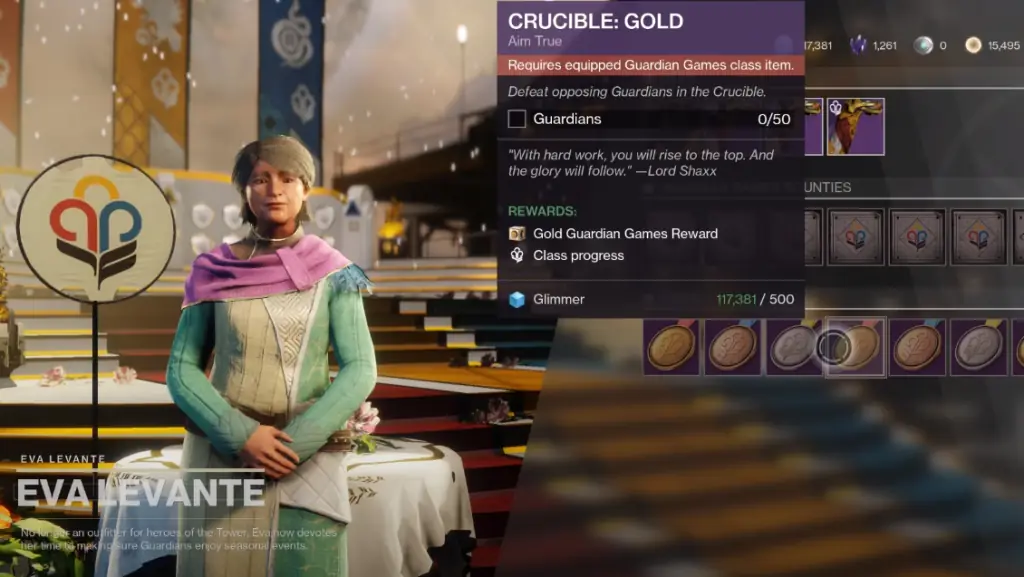 With the introduction of the Guardian Games event in this week's Destiny 2 weekly reset, you will need to choose your favorite Guardian Class. You can choose from three classes and commit to earning as many points as possible during the Guardian Games for your class. Players need to earn Laurel Points as well as Guardian Medals.
Eva Levante is who you will need to speak with to obtain the medals and start the Guardian Games questline. After speaking with her and beginning the Guardian Games event, you can redeem Medals for completing specific Guardian Games challenges.
There are three tiers of Medals you can earn. Bronze medals are the easiest to obtain and Gold are the most difficult to obtain. One of the Gold Medals has players defeat fifty guardians. For Silver, one medal is to collect Laurels during a match, which are worth either 3 Points of 1 Point depending on your class. Lastly, one Bronze Medal requires you to defeat ten guardians.
Eva also has various bounties that can be completed as well. You can go to Eva Levante after completing your challenges. Medals for Titan, Hunters, and Warlocks are turned in to generate points for your selected class. Whichever class has the highest amount of points at the end of the event will be crowned the victors of the Guardian Games.