Best Offroad Cars in Forza Horizon 5
The best picks for dirt racing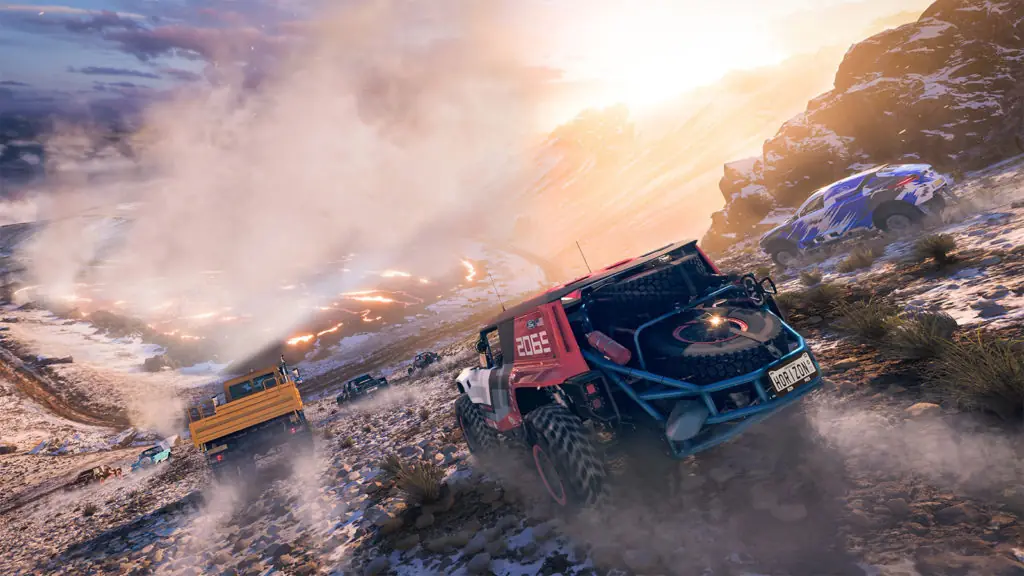 There are many types of racing available in Forza Horizon 5, whether you're looking for some rally racing, street racing, drag racing, or more. When it comes to dirt and cross country racing, you'll want to make sure you have some good options in your garage. Typically, you want cars with good handling and braking so that you aren't sliding into the walls. In this guide, we'll take a look at the best offroad cars in Forza Horizon 5.
When it comes to offroad, dirt, or rally racing, some cars are definitely better than others in Forza Horizon 5. There are many good options available, and you can tune many of the cars to fit your needs. However, we've outlined several solid options below and broke them out by class to help new players get started.
Best Offroad Cars in Forza Horizon 5
BMW X5 M Forza Edition
Lola T70 MkIIIB
Sierra RX3
Ford Bronco '21
Renault 4L Export
Meyers Manx
Jeep Trailcat
IH Scout 800A
Peugeot 207 S
S2-Class
The BMW X5M Forza Edition is a force to be reckoned with, capable of excellent handling and insane speed on the straightaways. It has tons of power and will impress you with how well it drifts on the dirt tracks. For maximum power, you can go with a tune like this: 164 451 697.
S1-Class
Here's a vehicle you might not expect to see on the list. The Lola T70 MkIIIB has incredible acceleration and top speed with equally as much power and weight. The downside is that it will cost you nearly one million creds. As mentioned, it's also a bit of an unorthodox pick for the offroad races, so you will catch some people off guard if you play online.
A-Class
The Sierra RX3 is our top pick for A-Class cars, given its great handling, light weight, and good deceleration. You should be able to notice its weight and braking allow you to take the corners very easily, and overall, it's a super fun car to drive.
B-Class
An all-around performer, the Ford Bronco '21 is our top pick for the best offroad cars in Forza Horizon 5 in the B-Class. It can handle various types of terrain without losing any traction. It's also easy to control and has some decent speed. Make sure you have this in your garage if you're looking to win those B-class dirt races.
C-Class
The Renault 4L Export is a solid option with high acceleration for C-class cars. The zero to 60 times are very impressive and can compete with many high-end vehicles. It's also lightweight and can handle well around the corners.
D-Class
The Meyers Manx is a lightweight vehicle that can take the corners very well. It also has some excellent speed for a D-Class car, allowing you to gain some positions in the straights.
Those are our top picks for the best offroad cars in Forza Horizon 5. For more related content and guides, check out our website's Forza Horizon 5 section.