Fortnite World Cup Pro-Am Champions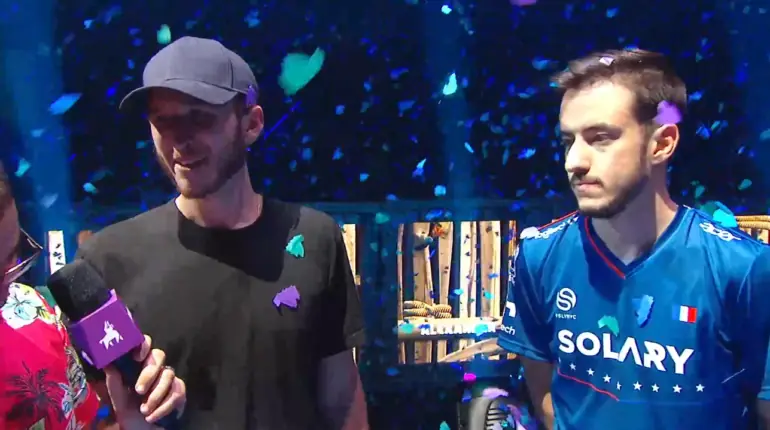 Karim "Airwaks" Benghalia and American producer RL Grime took the first place spot making them the Fortnite World Cup Pro-Am Champions. They have defended their title of Fortnite's celebrity Pro-Am champions during today's World Cup Pro-Am tournament, winning a total of $1,000,000 towards a charity of their choosing.
The Fortnite World Cup Pro-Am event is the creative arm of the event. Fifty of Fornite's biggest personalities team up with a celebrity partner and compete for a chance at the $3,000,000 prize pool. The winnings all go towards charities so it's for a great cause.
Many duos turned up from previous events, including Ninja and Marshmello, who won the first Pro-Am in 2018, and Airwaks and RL Grime who won the Summer Block Party Pro-Am.
Final Results – Fortnite World Cup Pro-Am
Without winning a single game, Airwaks and RL Grime managed to rack up the most points with a whopping 52 scored overall. They were a whole 12 points above the second place contenders SinOoh and Oh.king.