Fortnite World Cup Creative Standings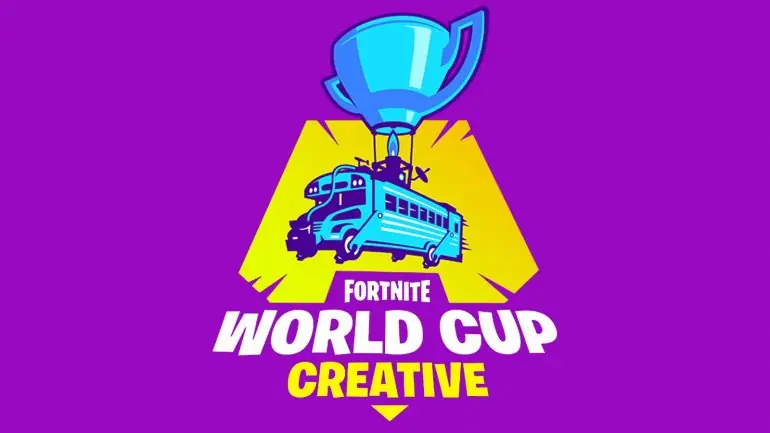 The first day of Fortnite World Cup Finals has begun, and the organized teams first compete in the Creative Finals before the main event. 32 players split into eight teams in this part of the competition and each team must consist of at least one professional player or streamer, and two players who have qualified to the finals through the Creative Trials.
These are the standings for the Fortnite World Cup Creative Finals, where you can find the overall scores as well as each team's performance per map. Each match is used to determine the team's place on the leaderboard.
RESULTS
| | | | |
| --- | --- | --- | --- |
| Placement | Team | Prize Money ($) | Silver Llamas |
| First | Funky Fighters | 325,000 | One |
| Second | Fish Fam | 305,000 | Two |
| Third | Raven's Revenge | 310,000 | |
| Fourth | Chicken Champions | 240,000 | One |
| Fifth | Lil Whip Warriors | 230,000 | |
| Sixth | Sunshine Soldiers | 225,000 | |
| Seventh | Llama Record Co. | 220,000 | |
| Eighth | Cuddle Crew | 185,000 | |
STANDINGS PER MAP
REMIX
OVERALL
| | | |
| --- | --- | --- |
| Placement | Team | Prize Money ($) |
| First | Fish Fam | 110,000 |
| Second | Funky Fighters | 95,000 |
| Third | Raven's Revenge | 80,000 |
| Fourth | Lil Whip Warriors | 65,000 |
| Fifth | Sunshine Soldiers | 50,000 |
| Sixth | Chicken Champions | 40,000 |
| Seventh | Cuddle Crew | 40,000 |
| 8th | Llama Record Co. | 30,000 |
MATCH 3
| | | |
| --- | --- | --- |
| Placement | Team | Prize Money ($) |
| First | Fish Fam | 55,000 |
| Second | Raven's Revenge | 35,000 |
| Third | Cuddle Crew | 20,000 |
| Fourth | Funky Fighters | 20,000 |
| Fifth | Chicken Champions | 10,000 |
| Sixth | Lil Whip Warriors | 10,000 |
| Seventh | Llama Record Co. | 10,000 |
| 8th | Sunshine Soldiers | 10,000 |
MATCH 2
| | | |
| --- | --- | --- |
| Placement | Team | Prize Money ($) |
| First | Lil Whip Warriors | 55,000 |
| Second | Fish Fam | 35,000 |
| Third | Funky Fighters | 20,000 |
| Fourth | Sunshine Soldiers | 20,000 |
| Fifth | Llama Record Co | 10,000 |
| Sixth | Chicken Champions | 10,000 |
| Seventh | Cuddle Crew | 10,000 |
| 8th | Raven's Revenge | 10,000 |
MATCH 1
| | | |
| --- | --- | --- |
| Placement | Team | Prize Money ($) |
| First | Funky Fighters | 55,000 |
| Second | Raven's Revenge | 35,000 |
| Third | Fish Fam | 20,000 |
| Fourth | Chicken Champions | 20,000 |
| Fifth | Cuddle Crew | 10,000 |
| Sixth | Lil Whip Warriors | 10,000 |
| Seventh | Llama Record Co | 10,000 |
| 8th | Sunshine Soldiers | 10,000 |
3RD SET – WORLD RUN
OVERALL
| | | |
| --- | --- | --- |
| Placement | Team | Prize Money ($) |
| First | Fish Fam | 110,000 |
| Second | Raven's Revenge | 110,000 |
| Third | Sunshine Soldiers | 95,000 |
| Fourth | Funky Fighters | 65,000 |
| Fifth | Cuddle Crew | 40,000 |
| Sixth | Llama Record Co. | 30,000 |
| Seventh | Lil Whip Warriors | 30,000 |
| 8th | Chicken Champions | 30,000 |
MATCH 3
| | | |
| --- | --- | --- |
| Placement | Team | Prize Money ($) |
| First | Sunshine Soldiers | 55,000 |
| Second | Raven's Revenge | 35,000 |
| Third | Fish Fam | 20,000 |
| Fourth | Cuddle Crew | 20,000 |
| Fifth | Funky Fighters | 10,000 |
| Sixth | Chicken Champions | 10,000 |
| Seventh | Lil Whip Warriors | 10,000 |
| 8th | Llama Record Co. | 10,000 |
MATCH 2
| | | |
| --- | --- | --- |
| Placement | Team | Prize Money ($) |
| First | Fish Fam | 55,000 |
| Second | Funky Fighters | 35,000 |
| Third | Raven's Revenge | 20,000 |
| Fourth | Sunshine Soldiers | 20,000 |
| Fifth | Cuddle Crew | 10,000 |
| Sixth | Llama Record Co. | 10,000 |
| Seventh | Lil Whip Warriors | 10,000 |
| 8th | Chicken Champions | 10,000 |
MATCH 1
| | | |
| --- | --- | --- |
| Placement | Team | Prize Money ($) |
| First | Raven's Revenge | 55,000 |
| Second | Fish Fam | 35,000 |
| Third | Sunshine Soldiers | 20,000 |
| Fourth | Funky Fighters | 20,000 |
| Fifth | Llama Record Co. | 10,000 |
| Sixth | Cuddle Crew | 10,000 |
| Seventh | Lil Whip Warriors | 10,000 |
| 8th | Chicken Champions | 10,000 |
2ND SET – JUNKYARD JUKE
OVERALL
| | | |
| --- | --- | --- |
| Placement | Team | Prize Money ($) |
| First | Chicken Champions | 130,000 |
| Second | Lil Whip Warriors | 80,000 |
| Third | Llama Record Co. | 75,000 |
| Fourth | Funky Fighters | 65,000 |
| Fifth | Cuddle Crew | 50,000 |
| Sixth | Raven's Revenge | 40,000 |
| Seventh | Fish Fam | 40,000 |
| 8th | Sunshine Soldiers | 30,000 |
MATCH 3
| | | |
| --- | --- | --- |
| Placement | Team | Prize Money ($) |
| 1st | Chicken Champions | 55,000 |
| 2nd | Lil Whip Warriors | 35,000 |
| 3rd | Fish Fam | 20,000 |
| 4th | Funky Fighters | 20,000 |
| 5th | Cuddle Crew | 10,000 |
| 6th | Llama Record Co. | 10,000 |
| 7th | Sunshine Soldiers | 10,000 |
| Eighth | Raven's Revenge | 10,000 |
MATCH TWO
| | | |
| --- | --- | --- |
| Placement | Team | Prize Money ($) |
| First | Chicken Champions | 55,000 |
| Second | Lil Whip Warriors | 35,000 |
| Third | Raven's Revenge | 20,000 |
| Fourth | Cuddle Crew | 20,000 |
| Fifth | Llama Record Co. | 10,000 |
| Sixth | Fish Fam | 10,000 |
| Seventh | Funky Fighters | 10,000 |
| Eighth | Sunshine Soldiers | 10,000 |
MATCH ONE
| | | |
| --- | --- | --- |
| Placement | Team | Prize Money ($) |
| First | Llama Record Co. | 55,000 |
| Second | Funky Fighters | 35,000 |
| Third | Chicken Champions | 20,000 |
| Fourth | Cuddle Crew | 20,000 |
| Fifth | Sunshine Soldiers | 10,000 |
| Sixth | Raven's Revenge | 10,000 |
| Seventh | Lil Whip Warriors | 10,000 |
| Eighth | Fish Fam | 10,000 |
1ST SET – SKY STATION SHOWDOWN
Overall
| | | |
| --- | --- | --- |
| Placement | Team | Prize Money ($) |
| First | Funky Fighters | 100,000 |
| Second | Llama Record Co. | 85,000 |
| Third | Raven's Revenge | 75,000 |
| Fourth | Cuddle Crew | 55,000 |
| Fifth | Lil Whip Warriors | 55,000 |
| Sixth | Fish Fam | 50,000 |
| Seventh | Sunshine Soldiers | 50,000 |
| Eighth | Chicken Champions | 40,000 |
MATCH THREE
| | | |
| --- | --- | --- |
| Placement | Team | Prize Money ($) |
| First | Raven's Revenge | 55,000 |
| Second | Cuddle Crew | 35,000 |
| Third | Llama Record Co. | 20,000 |
| Fourth | Sunshine Soldiers | 20,000 |
| Fifth | Lil Whip Warriors | 10,000 |
| Sixth | Fish Fam | 10,000 |
| Seventh | Chicken Champions | 10,000 |
| Eighth | Funky Fighters | 10,000 |
MATCH TWO
| | | |
| --- | --- | --- |
| Placement | Team | Prize Money ($) |
| First | Funky Fighters | 55,000 |
| Second | Lil Whip Warriors | 35,000 |
| Third | Fish Fam | 20,000 |
| Fourth | Chicken Champions | 20,000 |
| Fifth | Raven's Revenge | 10,000 |
| Sixth | Llama Record Co. | 10,000 |
| Seventh | Cuddle Crew | 10,000 |
| Eighth | Sunshine Soldiers | 10,000 |
MATCH ONE
Placement
Team
Prize Money ($)
First
Llama Record Co.
55,000
Second
Funky Fighters
35,000
Third
Fish Fam
20,000
Fourth
Sunshine Soldiers
20,000
Fifth
Lil Whip Warriors
10,000
Sixth
Chicken Champions
10,000
Seventh
Cuddle Crew
10,000
Eighth
Raven's Revenge