Fortnite Winterfest Presents List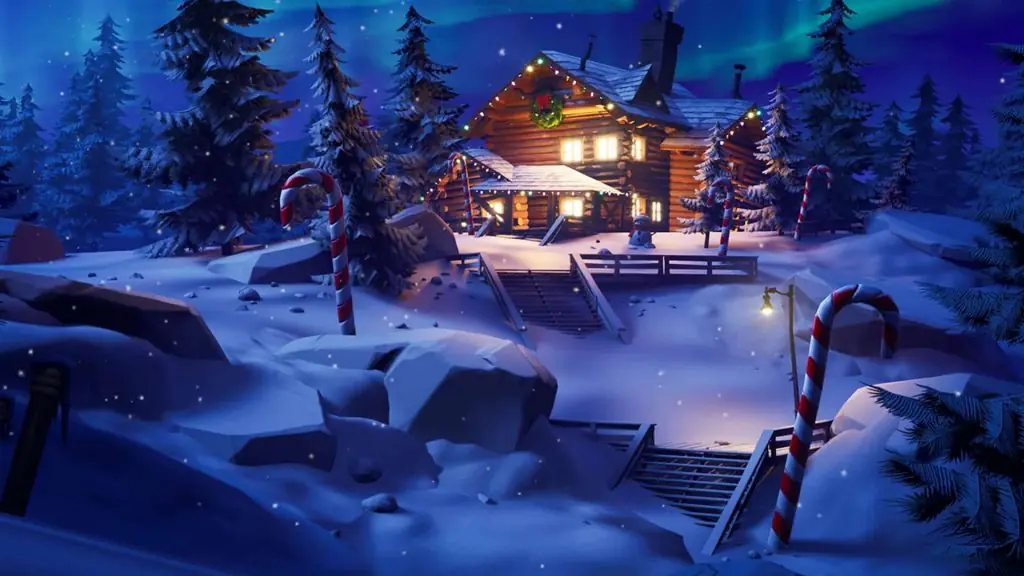 It's that time of the year again for Fortnite players everywhere. Winterfest is upon us, and so are a bunch of new challenges and daily presents. You can open a new present and view a new challenge each day through the end of the year. Visit the Winterfest Cabin through the game menu to search through your Holiday Stocking for your present.
Fortnite Winterfest Presents List
Open any present you like, except for the big green one that needs to be saved for last. Click on a present to pick it up, give it a shake, and open it up. It's not clear exactly which presents contain which items, but we have an overall list of what you can expect from the presents.
A data miner by the name of HypeX found some game files that give us a complete list of all the presents available in this year's Fortnite Winterfest Cabin. Here they are:
Loading Screen – Merry Beast-mas
Loading Screen – The Great Crackup
Loading Screen – Skull Reaper
Wrap – Well Wrapped
Wrap – New Year 2020
Glider – Treefall
Pickaxe – Shortbread Slicers
Pickaxe – Perppermint Pickaxe
Music – Merry Chipmas
Skin – Frozen Nog Ops
Contrail – Holly and Divey
Not too bad for some free Christmas gifts, right? Just be sure to log into Fortnite every day and keep opening your presents. The big green gift is likely to be something very cool and probably not on the list above.