Fortnite Update: Party Royale Event, New Item, and Bug Fixes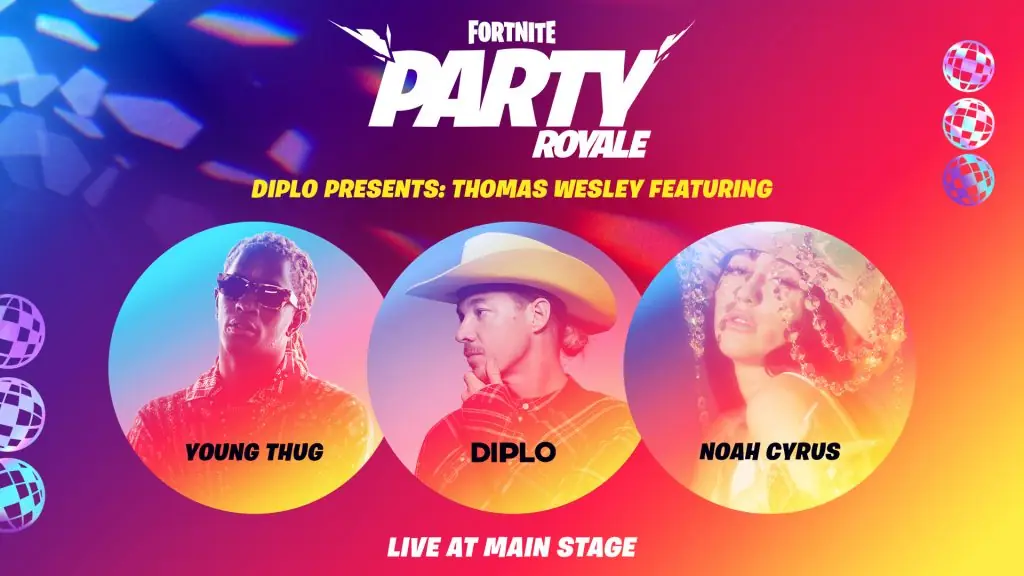 Fortnite Chapter 2 Season 3 launched last week, which brings a lot of new content to the game. The new flooded map locations come with some new enemies like Marauders and Loot Sharks. Players also have a new Battle Pass with new cosmetics and a different way to progress through the season.
Epic continues to deliver new content, and now players are getting a new update for Season 3. The patch includes some stability improvements and Party Royale changes, including an event for tonight.
Diplo Coming to Fortnite's Party Royale
Diplo is making his return to Fortnite's Party Royale tonight. A live show is set to premiere at 9 pm EST tonight, June 25. The show will premiere his newest album Diplo Presents: Thomas Wesley, featuring Noah Cyrus and Young Thug as guest appearances.
New Throwable Item
The Firefly Jar is a brand new throwable item added to the game. It's similar to a molotov cocktail, but players must catch a firefly, which you can find scattered around the map. The new fire mechanic will deal damage to players and can catch structures on fire.
Bug Fixes
New bug fixes are also a part of the update. Issues with the Windshear Cloak Back Bling are fixed, and the item is back in the rotation. An issue with hit indicators displaying the wrong direction is also fixed.
Here's a list of the fixes:
Hit indicators showing wrong direction
Shadows darker than expected
New landmark text appearing multiple times
Mobile swipe-up closing app on players