Where is The Launchpad in Fortnite Chapter 3 Season 1
Find out how to get to The Launchpad location in Fortnite Chapter 3 Season 1.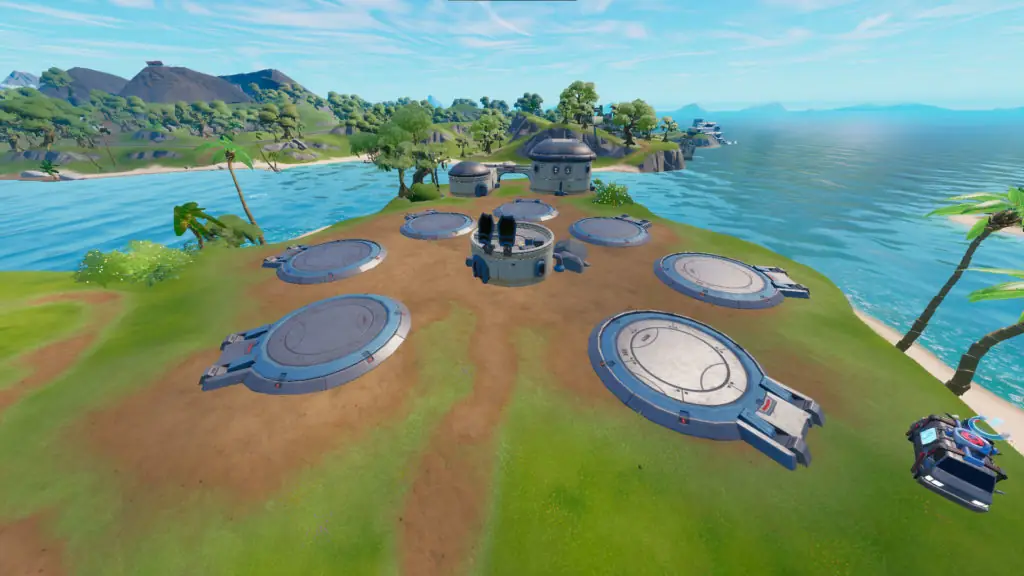 Fortnite players are hard at work exploring and completing quests in the first season of the new chapter. To retrieve some quests, players will need to visit the Launchpad. Unfortunately, the game does not actually show you where the Launchpad is on the quest tab as it does for other objectives. In this guide, we'll show you where to find the Launchpad in Fortnite Chapter 3 Season 1.
After completing the first quest in Fortnite Chapter 3 Season 1, the game will instruct you to retrieve the next objective at the Launchpad. It's an easy area to drop into, but you are probably wondering exactly where the Launchpad is located on the Fortnite map.
Fortnite Launchpad Location
The Launchpad is on the east side of Fortnite's map on the archipelago's largest island. You can find the islands east of the Sanctuary, which is a named point of interest on the map. The Launchpad location is home to The Visitor, one of the Fortnite Chapter 3 NPC locations, as well as a Reboot Van you could use to revive your teammates.
You can visit the location marked on the map above when you get the quest to receive your next objective at the Launchpad. As soon as you land at the Launchpad location, look for the little exclamation point on your minimap. You can interact with the object at the target location to receive your next mission. Depending on your quest, you may also be able to land here to receive communication for your next objective.
One quest many players will receive after is to destroy three signal jammers. The jammers are little satellite dishes found around the island. You can visit them and destroy them one by one to knock this quest out. You receive some decent Battle Pass experience for completing it.
We anticipate the Launchpad location will play a major role in upcoming quests and the evolving storyline. That said, you may want to familiarize yourself with this area in the future. Feel free to check out our website's Fortnite section for more guides and content.