How to get Street Fighter Blanka and Sakura in Fortnite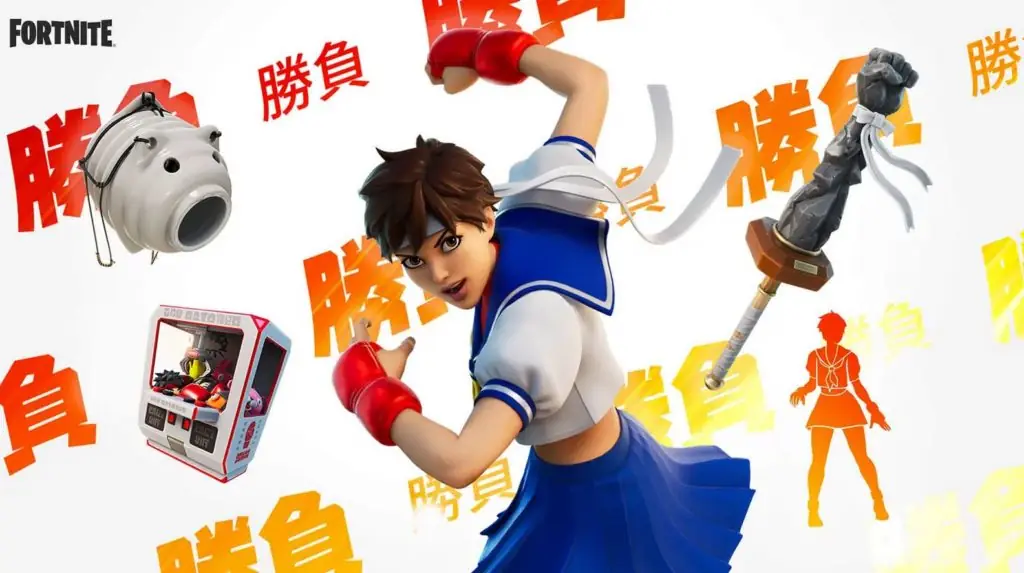 Ryu and Chun-Li, two of the most well-known characters in Street Fighter, were added to Fortnite as crossover skins back in Chapter 2, Season 5. Since then, no other Street Fighter characters had been added to the game, which is a shame, as Street Fighter is both a major part of gaming culture and full of colorful characters. I guess someone at Epic thought that as well, because two more Street Fighter characters have made their way to the island. Here's how to get Street Fighter's Blanka and Sakura in Fortnite.
To celebrate the 35th anniversary of Street Fighter, Blanka and Sakura, originally introduced in Street Fighter II and Street Fighter Alpha 2, respectively, are coming to Fortnite as new character skins, alongside two sets of nifty cosmetic items. In addition to the skins, special Blanka & Sakura Cup events will be held in-game, first on April 27th for Android users, then on April 28th for everyone else.
How to get Street Fighter Blanka and Sakura in Fortnite
Both the Sakura and Blanka skins, plus their respective cosmetic sets, will be added to Fortnite's in-game store on Thursday, April 28th. The precise costs of these skins and their cosmetic bundles have not been revealed, but typically, a single crossover skin can run you around 1,500 V-Bucks, while a full skin bundle can ballpark between 2,000 and 3,000 V-Bucks.
The Sakura skin comes with the Sakura's Victory Sway Emote, the Hanakaze Claw Back Bling, the Fighting Tournament Trophy Pickaxe, and the Kayari Buta Glider. It also has an alternate gym clothes style.
The Blanka skin, meanwhile, comes with the Blanka Backflip Emote, the Tropical Hazard Kebab Pickaxe, and a Blanka-Chan Back Bling. That last one is especially cool, as Blanka-Chan lets off more electrical sparks as you rack up eliminations. Blanka also has an alternate style, the Blanka Delgado style.