Fortnite Shootout at Sundown Challenges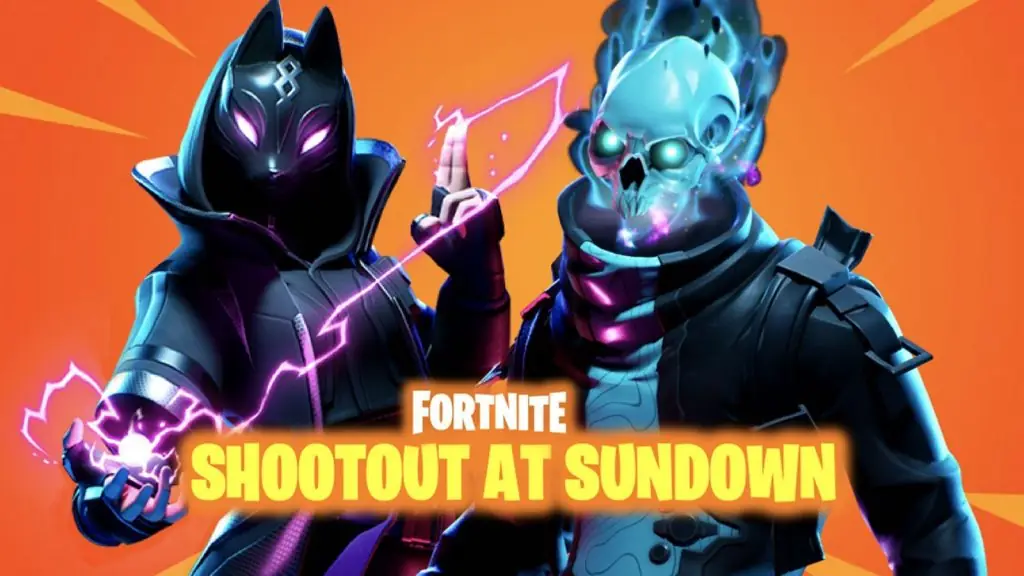 Fortnite Season X data miners are at it again, this time digging up some hidden files for the Fortnite Shootout at Sundown challenges. Season X will have a set of limited time challenges for Season X called Shootout at Sundown. Here's all the challenges and objectives courtesy of FortTory on Twitter:
Shootout at Sundown objectives
Place Top 10 in Solo or Duo Matches twice
(2) Pistol Eliminations
Search (7) Ammo Boxes at Tilted or Junk Junction
Deal (200) damage to descending Supply Drops
Pick up (1) item of each rarity
Land at Tilted or Fatal Fields in (3) different matches
Deal (500) damage with Assault Rifles to opponents
Shootout at Sundown rewards
1 objective completed – 10 Battle Stars
2 objectives completed – 500 XP
3 objectives completed – Shootout at Sundown Loading Screen
4 objectives completed – 10 Battle Stars
5 objectives completed – 1,000 XP
6 objectives completed – 10 Battle Stars
All objectives completed – 2,000 XP
The rewards for completing the Shootout at Sundown is an uncommon loading screen, which can be seen here:
Make sure to complete the past week's B.R.U.T.E challenges because Shootout at Sundown will be taking their place.