Fortnite Rift Beacon At Paradise Palms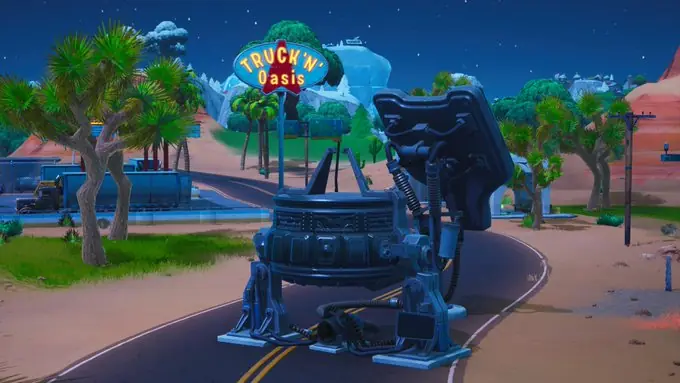 When a rift beacon appears at a location on the Fortnite map, it typically means that area is about to change. Players noticed a new rift beacon being constructed at Dust Depot. It appears to now be setup south of Paradise Palms.
The rift beacon, which is not yet active, can be found at Truck'n'Oasis in Paradise Palms. When it becomes activated a rift will likely appear in the sky like it usually does. The area will then transform into a new one since that has been the trend in Season X.
The previous beacons at Neo Tilted and Mega Mall eventually transformed those locations into Tilted Town and Retail Row. Could the beacon at Paradise Palms mean Moisty Mire is coming back? If it does indeed return, we could definitely expect some sort of twist.
When Retail Row was added back a couple weeks ago, Epic decided to bring back the Cube Monsters. We expect the area to have a chance with the next Fortnite patch which will likely drop on Tuesday, August 27.