Where to Find Malfunctioning Vending Machines in Fortnite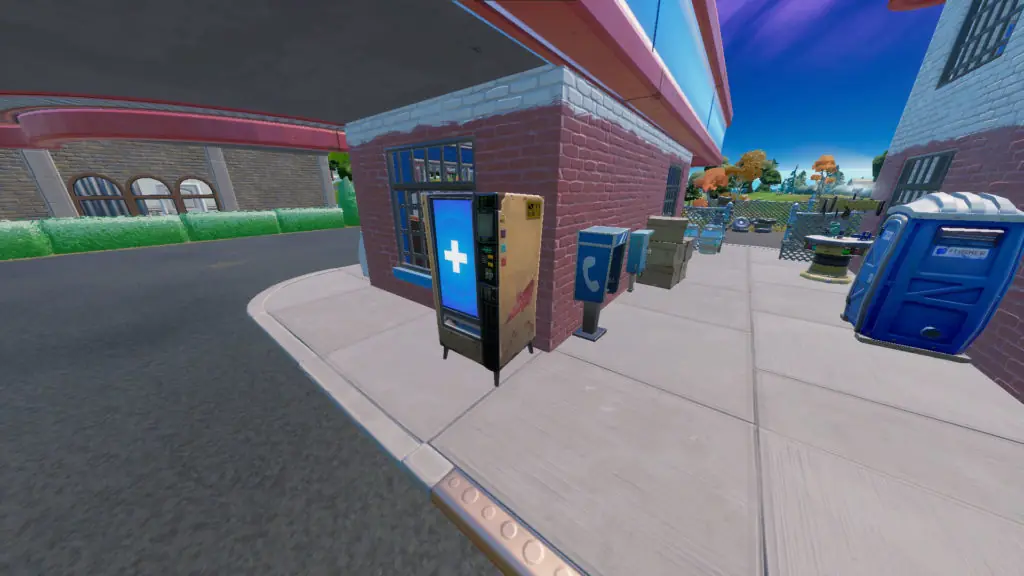 We're here in week six of Fortnite Chapter 3 Season 1, and there are a few quests in the queue to knock out for some of that battle pass XP. One of these challenges is to purchase a random item from a malfunctioning vending machine. Sounds simple enough, assuming you know where to find the machines. In this guide, we'll show you a few malfunctioning vending machine locations in Fortnite so you can easily complete this challenge.
Malfunctioning Vending Machine Locations in Fortnite
There is normally a malfunctioning vending machine in Coney Crossroads or Sleepy Sound. Land at this location and search for a red vending machine. As opposed to the blue ones, which function perfectly, the red ones are considered malfunctioning, and that's what you'll need to interact with for this challenge.
At Coney Crossroads, visit the various buildings like the gas station and the ice cream shop. If you do not see a red one, you can continue on the road north to Sleepy Sound. At Sleepy Sound, you can visit Noms, the gas station, and other buildings to search for a red malfunctioning vending machine.
You can walk up to the malfunctioning vending machine and interact with it when you finally find one. You should see the option to roll the dice for 100 Gold Bars. After rolling the dice, you'll receive a random item and get credit for the challenge. If you have trouble finding a vending machine using this route, we suggest trying again in another game. You will eventually stumble across one and be able to knock out the challenge and move on to some other ones.
That's everything you need to know about where to find malfunctioning vending machines in Fortnite. You can check out more guides in our website's Fortnite section.