Fortnite Junk Rift Item Introduced in New Patch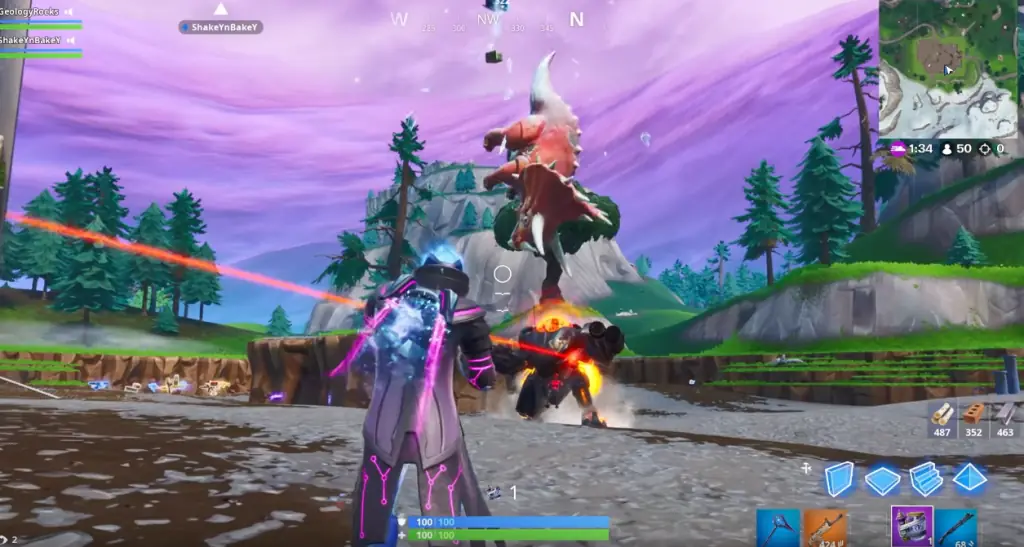 It's Tuesday, and that means the latest patch for Fortnite Season X is here. In this patch Epic Games has introduced a new item into the game: Junk Rift. Here's the details for this new item:
What is Junk Rift?
A throwable item that breaks on contact and spawns a large object in the sky that plummets to the ground.
The plummeting object damages players and destroys everything in its path.
Creates a small shockwave upon landing that damages players and destroys everything in its radius.
Junk Rift Damage:
Direct hit: 200
Direct hits slightly knock players back.
Shockwave hit: 100
Both hits immediately destroy vehicles and destructible objects on impact.
Drops in stacks of 2.
Max stack size: 4
Epic Rarity.
Available from Floor Loot, Chests, Supply Drops, and Llamas.
In this official video from Epic Games, we can see the infamous mech BRUTE being completely destroyed after a dinosaur falls on its head from a junk rift.
Not only does the new item allow players to easily kill annoying mechs, but it also grants them a way to destroy enemy builds and combat enemies camping in 1×1 structures.
People are already having fun with the new Junk Rift item. It is yet to be seen how professional players will utilize the item in competitive play.