Fortnite Harley Quinn Teaser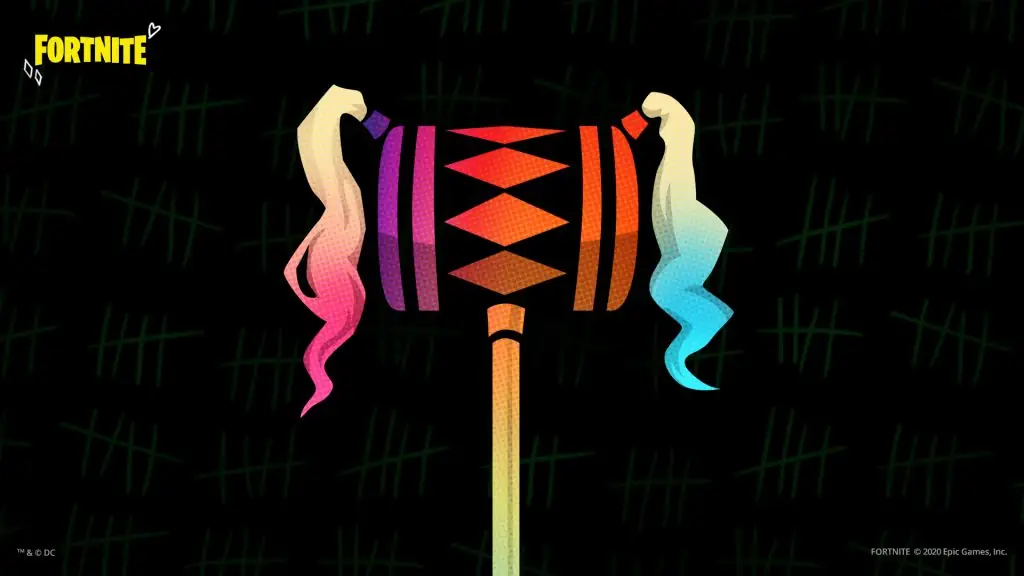 It looks like Harley Quinn will be making her way into Fortnite. The official Fortnite Twitter leaked a teaser image of Harley's mallet, which can be seen below. This leads us to believe a Birds of Prey collaboration is most likely on the way.
Treat me like a game and I'll show you how it's played 😈 #HarleyQuinn pic.twitter.com/n92B7H2lGK

— Fortnite (@FortniteGame) February 5, 2020
Fortnite Harley Quinn Teaser
The Twitter post comes after a series of Harley Quinn skins were leaked from the game's recent patch data. We have no official word from Epic Games about the Birds of Pray collab, but all signs point to it.
Birds of Prey is set to release on February 7th, and this is the second reference the Fortnite twitter made in regards to the movie, which stars Margot Robbie as Harley Quinn. The previous tweet was from the end of January, where the Fortnite account replied to a Birds of Prey video with the line, "see you soon Harley."
Twitter user and data miner Lucas7yoshi leaked the following image on Twitter today, which appears to be one of the upcoming Harley Quinn skins.
February 5, 2020