Fortnite Desert Rift Beacon Active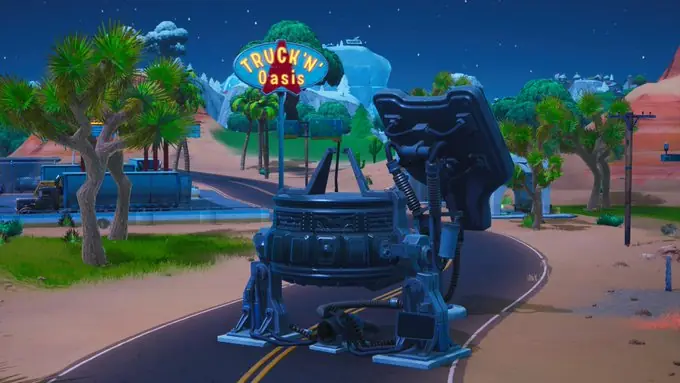 Last week players saw a rift beacon outside Paradise Palms in Fortnite. This usually means the location will have some changes in the near future. Typically we see the change implemented in the update following the rift beacon activation.
Rift beacons are one of the main new elements in Fortnite Season X. When they show up in an area, they become active within a few days creating a rift in the sky. The next day the area is completely changes. We're not exactly sure who is responsible for these beacons, but they are changing up the map quite a bit.
So far we have seen changes to Tilted Town, Retail Row, and the soccer field location to the west of Tilted Town. All these changes were preceded by rift beacons being activated in the areas.
People are speculating the desert rift beacon will change the desert lands back into Moisty Mire. There is plenty of room on the map to leave things how they are and just throw in Moisty Mire. Fans of Paradise Palms shouldn't worry too much about their location being changes. The beacon is located well outside the town, which usually means the town itself will not change.
There are also still challenges that involve Paradise Palms, so they would be impossible to complete if Epic Games were to completely remove that area from the game. If Moisty Mire does not make a comeback, something is certain to change in that desert area.
Players can look out for an update this Tuesday, August 27th, if Epic Games stays on their usual update schedule.