Fortnite Chapter 2 Season 7 Alien Artifacts Locations for Every Week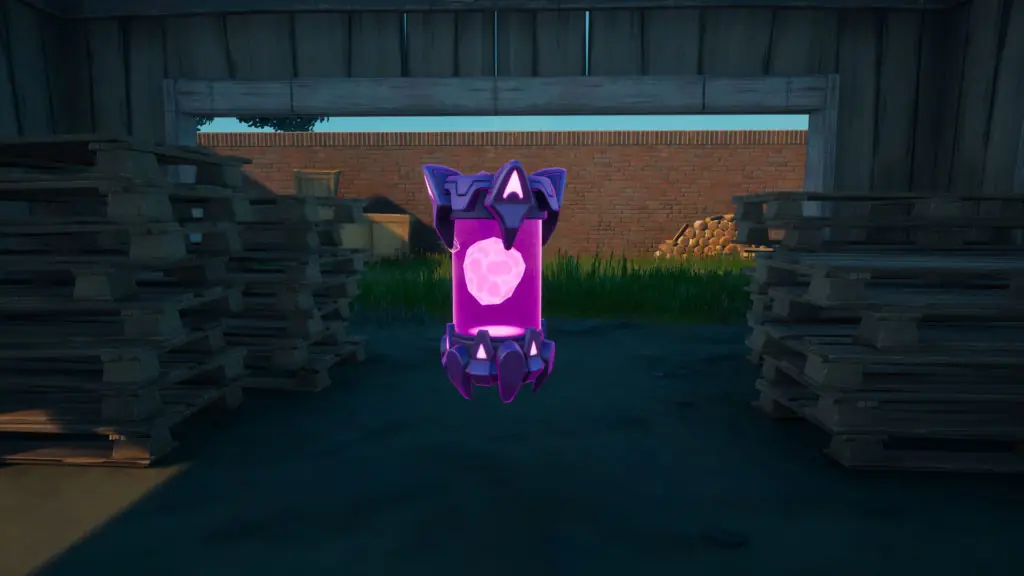 Fortnite Chapter 2 Season 7 features the alien skin Kymera. Rather than unlocking new variants by leveling the battle pass, players can collect alien artifacts this season to customize Kymera. The artifacts show up in new locations every week, so we want to put together this guide to help you out. Here's where to find Alien Artifacts in Fortnite Chapter 2 Season 7.
Alien Artifacts are easy to collect, as all you need to do is walk on top of them to pick them up. You can find them at various locations around the island or inside cosmic chests. Once you pick one up, you should get four per vial, which allows you to choose different customization options for Kymera.
You might want to bookmark this page so you can check back every week for new updates. In addition, we provide images and a map of each location so you can easily find them without any issues.
Alien Artifact Locations in Fortnite Chapter 2 Season 7
Here are all of the alien artifact locations for every week of Fortnite Chapter 2 Season 7:
Week 1
Apple Orchard
You can find an Alien Artifact at the Apple Orchard north of Corny Complex. It's just west of the large building in the area, next to a few apple trees.
The Aftermath
There is one Alien Artifact dead center of the map, in the middle of the water at the new Aftermath location.
Catty Corner
Another Alien Artifact is on the west side of Catty Corner. There's a small tower, and the Artifact is about mid-way up it on a platform.
Durrr Burger
You can find the Alien Artifact at Durrr Burger inside the logjam woodworks building. The area location is just west of Weeping Woods.
Believer Beach
The final Alien Artifact location for week one is at the spire ruins just east of Believer Beach. You'll find the vial on the stairs leading up the spire.
Week 2
West of Believer Beach
Northeast Pleasant Park
Southern Corny Complex
North of Retail Row
North of Misty Meadows
Week 3
Coral Castle
Craggy Cliffs
Boney Burbs
Slurpy Swamp
Week 4
Steamy Stacks
Dirty Docks
Lazy Lake
Weeping Woods
Holly Hedges
Week 5
Misty Meadows
Retail Row
Craggy Cliffs
Pleasant Park
Believer Beach
Week 6
Lockie's Lighthouse
Corny Complex
Alien Biome northwest of Dirty Docks
Campsite east of Catty Corner
Isla Nublada
Week 7
Stealthy Stronghold
FN Radio
Gorgeous Gorge
Camp Cod
Dampy Dish
Week 8
Hydro 16
Purple Patch East of Boney Burbs
Hill North of Corny Complex
Base North of Lake Canoe
Bridge Nort of Camp Codd
Week 9
Gas N' Grub
Defiant Dish
Weeping Woods
Stack Shack
Unremarkable Shack
After collecting the Alien Artifacts, you can back out of the match or keep playing. You'll see the option to claim the Alien Artifacts on the post-match screen and use the resources to customize Kymera. Note that you can also find Alien Artifacts in Cosmic Chests.