Fortnite Chapter 2 Season 5 Milestones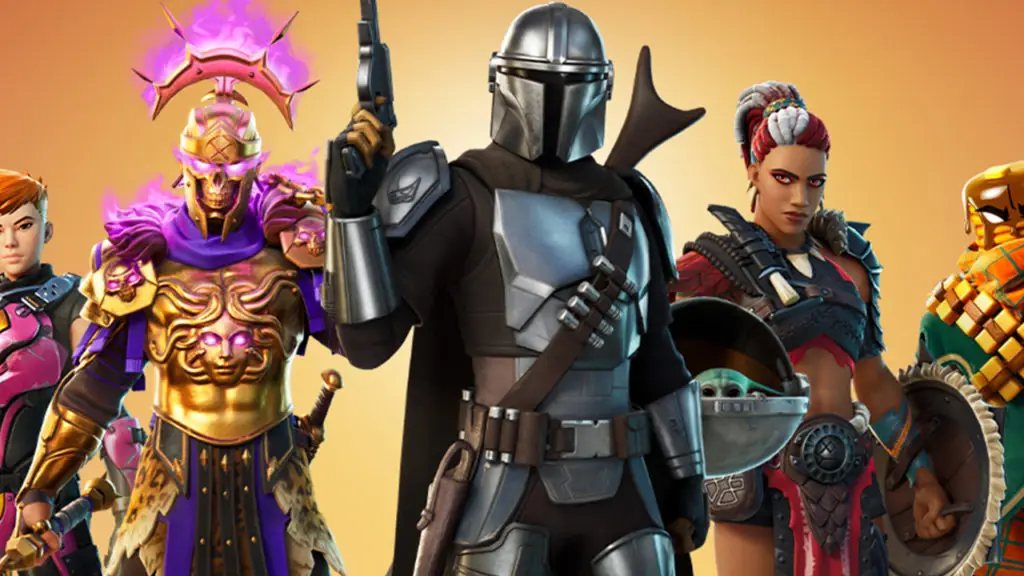 Punch Cards are back for Fortnite Chapter 2 Season 5 in the form of Milestones. The new Milestones system works nearly identical to Punch Cards from previous seasons, but they are not viewable from a single screen. Here's a complete list of all the Fortnite Chapter 2 Season 5 Milestones.
Milestones award Fortnite players with XP by doing various in-game tasks, just like Punch Cards. They are a great way to level up your progress throughout the season quickly. Many of these tasks require playing the game as you usually would, but some need you to go a bit out of your way.
For instance, you'll need to ignite several structures and opponents with fire. If you don't generally run Firefly jars as part of your loadout, you may want to consider it if you're looking to complete these Milestones entirely. Refer to our list below, so you know what Milestones to focus on.
Fortnite Chapter 2 Season 5 Milestones
Here's a complete list of the Fortnite Chapter 2 Season 5 Milestones:
| | | | | | |
| --- | --- | --- | --- | --- | --- |
| Catch Fish | 3 | 15 | 50 | 125 | 250 |
| Collect Bars | 1,000 | 2,500 | 10,000 | 25,000 | 50,000 |
| Complete Bounties | 5 | 25 | 50 | 75 | 100 |
| Complete Common Quests | 10 | 25 | 50 | 100 | 250 |
| Complete Epic Quests | 5 | 10 | 25 | 50 | 75 |
| Complete Legendary Quests | 3 | 10 | 20 | 40 | 80 |
| Complete Rare Quests | 10 | 25 | 50 | 100 | 200 |
| Complete Uncommon Quests | 10 | 25 | 50 | 100 | 250 |
| Consume Apples | 10 | 25 | 50 | 100 | 250 |
| Consume Bananas | 10 | 25 | 50 | 100 | 250 |
| Consume Foraged Items | 10 | 50 | 100 | 250 | 500 |
| Consume Mushrooms | 10 | 25 | 50 | 100 | 250 |
| Damage Opponents | 5,000 | 25,000 | 75,000 | 150,000 | 500,000 |
| Damage to Vehicles with a Player Inside | 250 | 1,000 | 5,000 | 10,000 | 20,000 |
| Destroy Shrubs | 10 | 50 | 100 | 250 | 500 |
| Destroy Sofas, Beds, or Chairs with a Pickaxe | 10 | 50 | 100 | 250 | 500 |
| Destroy Stones | 25 | 100 | 250 | 500 | 1000 |
| Destroy Trees | 25 | 100 | 250 | 1000 | 2500 |
| Distance Traveled Gliding | 1,000 | 2,500 | 10,000 | 25,000 | 50,000 |
| Distance Traveled in a Vehicle | 2,500 | 15,000 | 50,000 | 75,000 | 100,000 |
| Distance Traveled Swimming | 250 | 1,000 | 2,500 | 10,000 | 25,000 |
| Distance Travelled on Foot | 1,000 | 2,500 | 10,000 | 25,000 | 50,000 |
| Eliminations (Assault Rifles) | 10 | 25 | 100 | 500 | 1,000 |
| Eliminations (Common/Uncommon Weapons) | 2 | 10 | 25 | 75 | 125 |
| Eliminations (Explosives) | 10 | 25 | 100 | 500 | 1,000 |
| Eliminations (Pistols) | 10 | 25 | 100 | 500 | 1,000 |
| Eliminations (Shotguns) | 10 | 25 | 100 | 500 | 1,000 |
| Eliminations (SMGs) | 10 | 25 | 100 | 500 | 1,000 |
| Eliminations (Sniper Rifles) | 10 | 25 | 100 | 500 | 1,000 |
| Eliminations (150+ meters) | 10 | 25 | 100 | 500 | 1,000 |
| Fishing Spot Used | 5 | 15 | 75 | 150 | 300 |
| Harvest Stone | 2,500 | 10,000 | 25,000 | 100,000 | 250,000 |
| Ignite Opponents with Fire | 3 | 10 | 25 | 50 | 75 |
| Ignite Structures with Fire | 25 | 50 | 100 | 250 | 500 |
| Damage player Structures with Melee | 500 | 2,500 | 10,000 | 25,000 | 50,000 |
| Melee Eliminations | 5 | 25 | 50 | 75 | 100 |
| Place Top 10 | 10 | 25 | 100 | 200 | 300 |
| Destroy Player Structures in a Vehicle | 3 | 25 | 75 | 150 | 300 |
| Players Eliminated | 5 | 25 | 100 | 250 | 500 |
| Reboot Teammates | 2 | 5 | 10 | 25 | 50 |
| Revive Teammates | 5 | 25 | 50 | 100 | 250 |
| Search Ammo Boxes | 10 | 20 | 50 | 100 | 200 |
| Search Chests | 10 | 50 | 500 | 1,000 | 2,500 |
| Shakedown Opponents | 5 | 25 | 50 | 100 | 200 |
| Search Supply Drops | 5 | 10 | 25 | 50 | 100 |
| Upgrade Weapons | 5 | 10 | 25 | 50 | 100 |
| Use Campfires | 3 | 15 | 50 | 100 | 150 |