Fortnite Chapter 2 Season 4 Bosses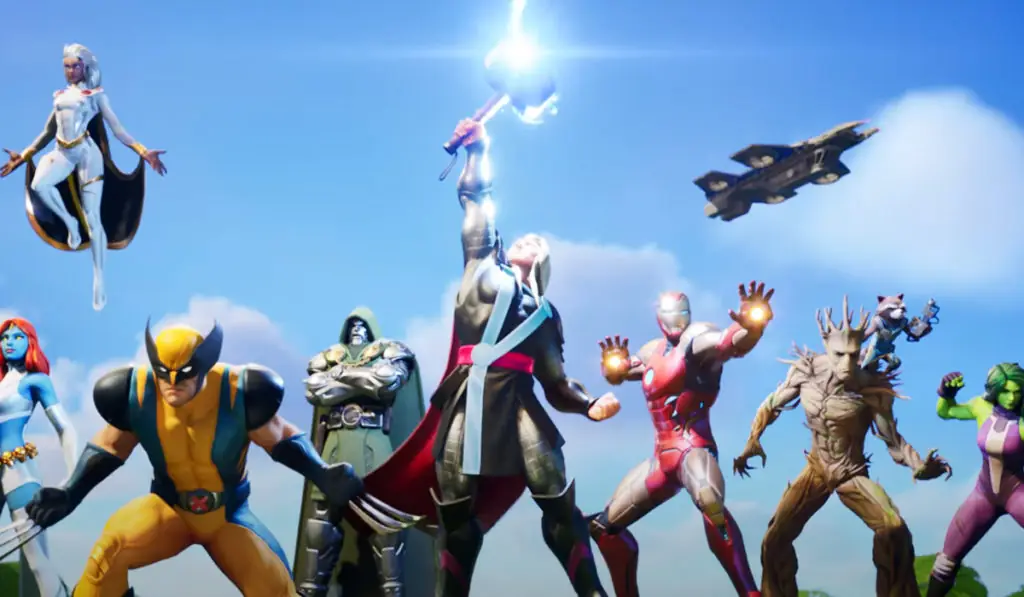 The newest season of Fortnite's Chapter 2 is finally live, and Epic Games has partnered with Marvel to bring some superheroes and villains to its game. Players can find their favorite characters like Wolverine, Iron Man, Thor, Storm, and Doctor Doom on the Fortnite island.
With Galactus fast approaching, everyone will need to band together to prevent him from destroying the planet. There are various Fortnite Chapter 2 Season 4 bosses scattered around the map that will need to be dealt with first, though. Here's where you can find the bosses in Fortnite Chapter 2 Season 4.
Fortnite Chapter 2 Season 4 Bosses
Here's a breakdown of all the bosses in Fortnite season four so far:
Doctor Doom
A new location has overtaken a popular point of interest on the Fortnite map: Pleasant Park. You will now find Doom's Domain where the good old Pleasant Park location used to be. At this new location, you'll find Doom's headquarters and no shortage of security guards.
Doctor Doom is one of the new Fortnite Season 4 bosses, and roams around the outside of the north area of Doom's Domain. He has a path he follows, so check out all the rooms if you are looking for him. Two Mythic items will drop when you down him. He also drops a card that grants access to his vault inside the domain. The vault is under the soccer goal.
Be careful if you want to take out Doctor Doom because he is powerful. He has some abilities he'll use to take you out, which you can get from looting his items. Doctor Victor Von Doom's items are as follows:
Dr. Doom Keycard
Doctor Doom's Arcane Gauntlets
Doctor Doom's Mystical Bomb
The items grant you some spells which you can use on your character. The Mystical Bomb is chargeable and throwing it at enemies causes a big explosion. It has a twenty-second cooldown, does some significant damage if you land a direct hit, and ignites surfaces. Doctor Doom's Arcane Gauntlets grants players an arcane attack that does 35 damage per hit and has no cooldown.
We will update this as new Fortnite Season 4 bosses make their way into the game.