Fortnite Chapter 2 Season 2 Week 9 Challenges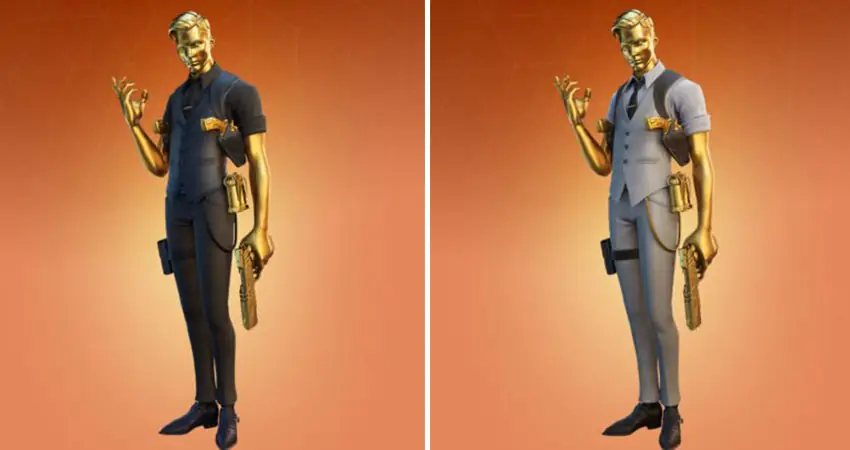 A new week of Fortnite has arrived, and that means we get to take a look at the Chapter 2 Season 2 Week 9 Challenges. Week 9 and Week 10 include Midas' Challenges, which award players with the Ghost or Shadow Midas Skin after completing at least 18 of the challenges.
Fortnite Chapter 2 Season 2 Week 9 Challenges
For this week's Midas' Missions, there are ten different challenges to complete. They are as follows:
Search 9 Chests in Different Named Locations
Deal 300 Damage to Players with Sniper Rifles
Upgrade 1 Weapon to Legendary at an Upgrade Bench
Search a Llama, Legendary Chest, or Supply Drop
Deal 100 Damage to a Choppa With a Passenger or Pilot Inside
Collect 5 XP Coins
Carry a Giant Pink Teddy Bear found in Risky Reels 100 Meters
Search Midas' Golden Llama Between a Junk Yard, Gas Station, and RV Campsite
Gather 10 Intel During Spy Games Operation Matches
Earn 3 Survival, Combat, or Scavenger Gold Medals
Fortnite Chapter 2 Season 2 Week 10 Challenges
Though it's a week away, we also got a sneak peek at next week's challenges. These are the Week 10 Midas' Challenges:
Eliminate 3 Players with a Shotgun, AR, and SMG
Search 7 Chests in Different Matches
Eliminate 3 Players or Henchmen with a Legendary or Boss Weapon
Heal teammates for 200 with a Bandage Bazooka
Dance within 10s of Knocking a Henchman 3 Times
Search 5 Different Golden Pipe Wrenches
Catch 3 Fish While Riding in a Choppa
Deal Damage to Players or Henchmen at Yacht and Agency in a Single Match
Visit the Agency, Hayman, and Greasy Graves in a Single Match
Deal 100 Damage to Henchmen while disguised
Midas' Missions Final Challenges
The final challenge in Midas' Missions allows you to decide which type of skin you want to get. You can choose either Ghost or Shadow and will have to complete one of the following challenges depending on which one you want.
Deliver 2 Legendary Weapons to SHADOW Dropboxes
Deliver 2 Legendary Weapons to GHOST Dropboxes
After completing 18 of the 20 Midas' Challenges, you will be able to choose either the SHADOW or GHOST Midas Skin. Here's what they look like:
After selecting your skin, you won't be able to switch to the other so make sure you know which one you want before completing the final challenge.