Fortnite: catch a weapon at Stack Shack location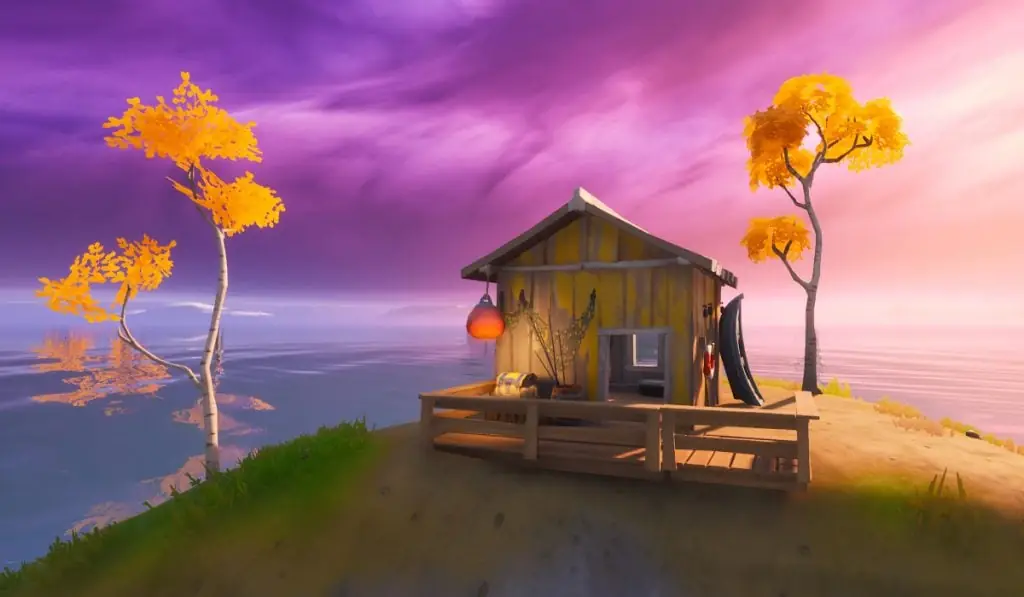 A new week of Fortnite Season 3 challenges is upon us. While there are not many exciting challenges this week, there's one we want to walk you through. Players will have to catch a weapon at Stack Shack location in Fortnite. In this guide, we'll show you where you need to go and what to do to complete it.
Catch A Weapon at Stack Shack Location
Start by heading over to Stack Shack, which is right off the western coast between Holly Hedges and Sweaty Sands. You will need some materials to climb to the island, as it protrudes out of the water a bit. You can also choose to land straight on the island from the bus.
Once you get to Stack Shack, head to the front entrance and check the barrel for a fishing rod. You'll need to grab one of the fishing poles and look for a fishing pool. There are a few nearby, and you can pick any of them to start fishing in. To complete this challenge, all you need to do is fish up a weapon.
Cast your line and keep going until you hook a weapon. Once you catch one, you should complete the challenge and get your XP. That's all you need to do to complete the catch a weapon at the Stack Shack location in Fortnite. For more of Fortnite Season 3 Week 6 challenges, you can check out our guide.
Also, be sure not to miss out on this week's secret challenge to find Sculpted Coral Kingdom Border Monuments.