When is Boba Fett Coming to Fortnite?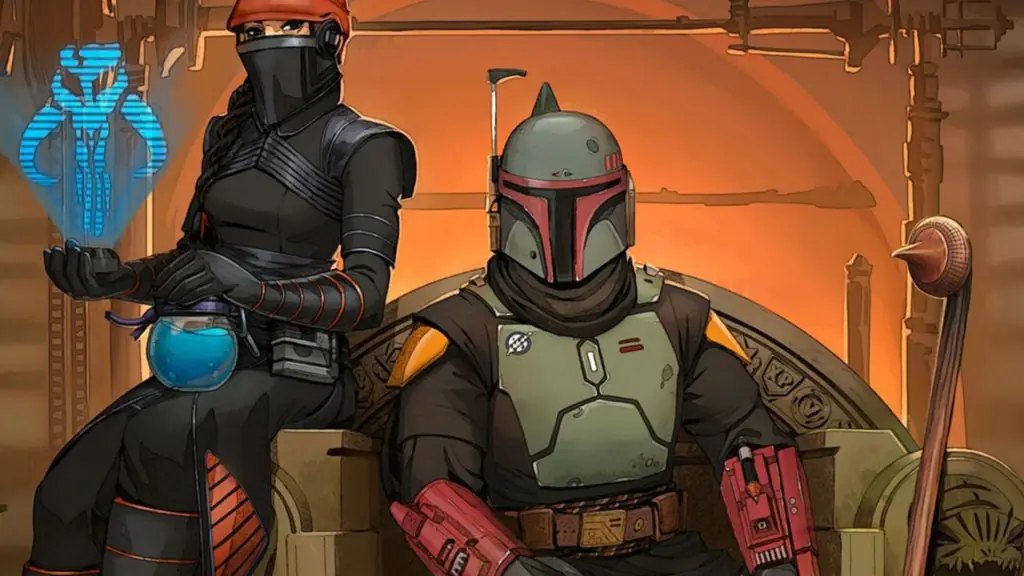 I'll be the first to admit that Boba Fett is cooler than the other side of the pillow, though I've always preferred the way his armor looked back when his dad Jango was rocking it. Sleek blue and silver looks nicer than grungy green, what can I say? Regardless, we can always use more Mandalorians in our lives, especially in the form of new Fortnite skins. On that note, when is Boba Fett coming to Fortnite?
Yesterday, Epic Games announced that Boba Fett, everyone's favorite Mandalorian bounty hunter from Star Wars, would be joining the ever-growing list of crossover Fortnite skins. According to the announcement on the official Fortnite Twitter, Boba Fett will be added to the game next month on December 24th, 2021, just in time for Christmas. Or Life Day, I guess, if you'll pardon my Star Wars Holiday Special reference.
When is Boba Fett Coming to Fortnite?
"Boba Fett will be making his arrival on the Island December 24, 2021 at 7pm ET," the Twitter announcement reads, adding a hashtag for Disney's Disney+ Day, which was a big day of announcements for upcoming movies, series, and more on the Disney+ streaming service. The addition of Boba Fett to the Fortnite roster is being made as part of a cross-promotional effort between Epic Games and Disney, specifically in promotion for the upcoming Disney+ series, The Book of Boba Fett. As it so happens, The Book of Boba Fett is premiering on December 29th, just a few days after Boba Fett comes to Fortnite.
The teaser image on the Twitter announcement shows both Boba Fett and his partner, Fennec Shand, though if she's coming to the game in any particular capacity, Epic has yet to clarify it.
For more related content, you can check out our website's Fortnite section.