Fortnite Birthday Cake Locations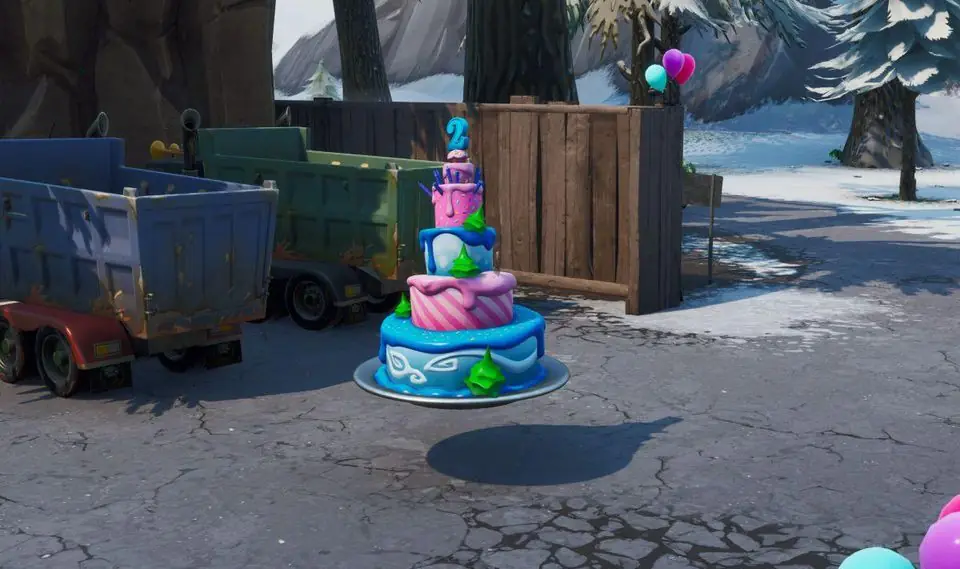 Today Fortnite turns two, and to celebrate their special day, Epic Games has released new challenges to unlock new skins. Two challenges involve finding birthday cakes that are spread out across the map. For one, players must dance or use emotes in front of ten of them. For the other, players must restore 50 health or shield by eating slices of cake.
You must interact with the birthday cakes in any limited-time mode that is not Creative or Playground. Alternate modes like Team Rumble will still let you complete the challenge. It might be a good idea to jump into a Team Rumble or something where spawning is enabled to quickly and easily complete the quest.
All the birthday cakes are near landmarks, but not every popular location has one. Check the map below for the Fortnite Birthday Cake Locations.
Here are the Fortnite Birthday Cake Locations:
If you prefer reading instead of looking at the map, here are the Fortnite Birthday Cake Locations in text format:
At the solar array just outside of Paradise palms
On a small hill to in between the two main buildings at the desert racetrack
In front of thew longhouse at Viking Village
Right in the center of Junk Junction
Just about in the middle of Salty Springs, near a green station wagon
On the west side of the Gazebo in Pleasant Park
On a hill in the southwestern part of the Lonely Lodge, just east of the expedition camp
On an island due north of the orb at Loot Lake
Right in front of the barn at Fatal Fields
At the western entrance to Shifty Shafts
Once you get to the cake, just stand dancing around in front of them to complete the challenge. Be sure to eat a slice of cake to recover some health and shields as well!