Fortnite: Best Desert Zone Wars Codes
It's an old-school desert shootout.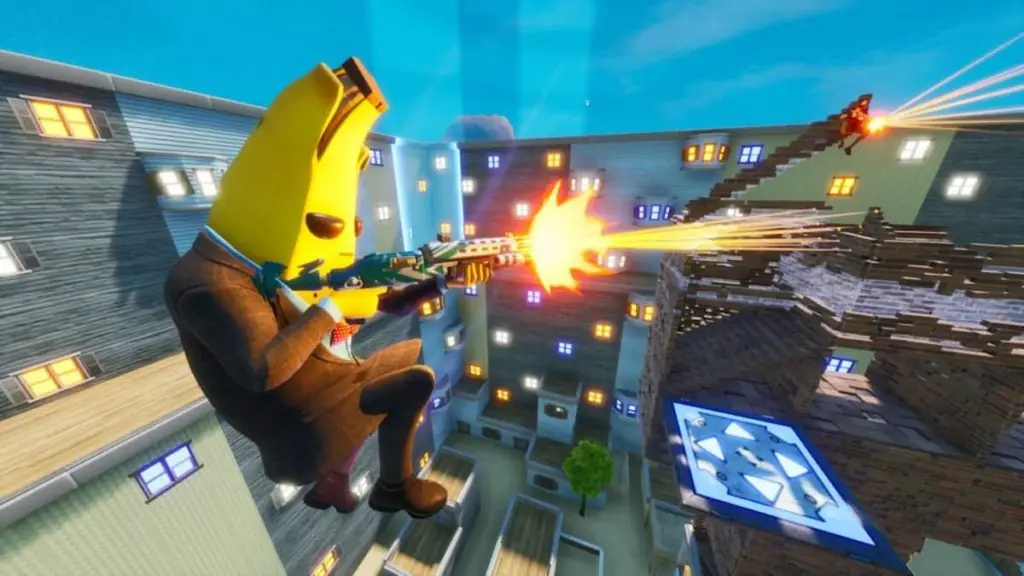 Desert Zone Wars is one of the most popular user-made Fortnite game modes. It's an old-school desert shootout, with players navigating between sand-caked buildings, rocks, and cacti in a no-holds-barred firefight. It's a pleasantly traditional shooting experience utilizing Fortnite's solid framework. If you'd like to try it for yourself, then here are some of the best Desert Zone Wars codes in Fortnite.
Fortnite: Best Desert Zone Wars Codes
As a quick reminder, you can join custom islands by launching Fortnite, switching to the Island Code tab, and entering the code. If it's valid, you can jump right into it. You can also enter codes in the Featured Island portal in the Welcome Hub.
Desert Zone Wars: 9700-3224-6429
This is the original Desert Zone Wars island, and it's still one of the most popular iterations of the game mode. No frills, no major modifications (beyond its built-in sandstorms), just you, a gun, and a lot of people to introduce it to. This is a good place to go to get a basic handle on how this mode works.
Desert Zone Wars 2.0: 2933-9455-4583
Once you've got a handle on vanilla Desert Zone Wars, try the next version up! This iteration of the map is a little more vibrantly-colored and deliberately designed in terms of terrain and obstacle placement. Beyond that, same basic deal as the original version. This is a good backup to go to if the base map is full.
Sahara Desert Zone Wars Refresh: 1434-8021-7042
Often considered the peak of Desert Zone Wars, this is one of the most elaborate, carefully-crafted maps available. In addition to the usual desert terrain, there are also indoor areas, more hiding places, and just an overall larger scale to lose yourself in. This is the place to go if you really wanna go whole-hog on this game mode.
Pick your favorite Desert Zone Wars map, grab a gun, and start pelting folks with bullets. Just remember to keep it clean, be a good sport, and have fun!