Fortnite x DC Comics Beast Boy skin is coming this May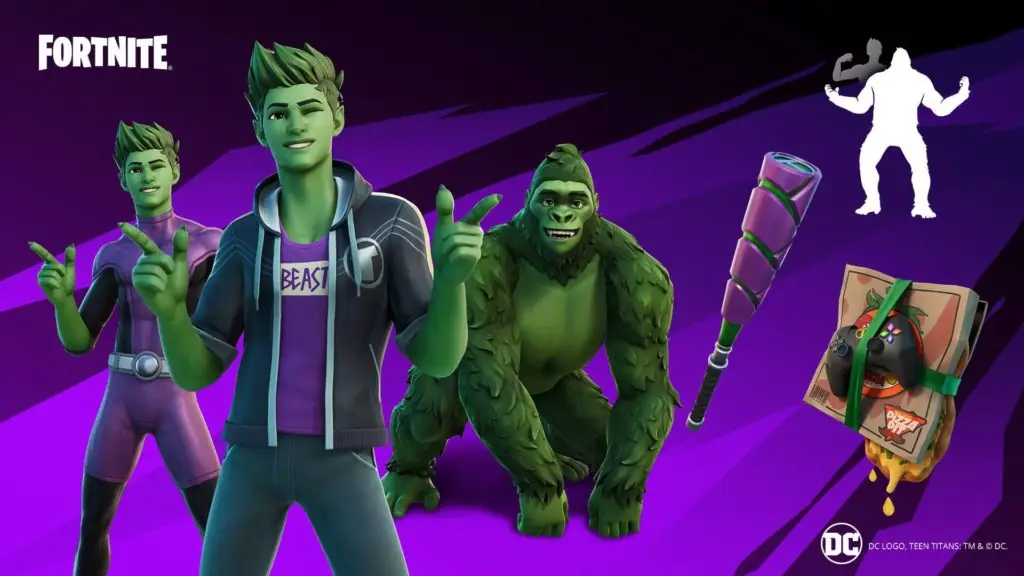 Fortnite is coming through with another DC Comics collaboration this May, featuring the Teen Titans superhero Garfield Mark Logan, more famously known as Beast Boy. Epic Games is no stranger to collaborations and crossover with famous brands like Star Wars and Marvel Comics, and season six is continuing the trend. Here's how to unlock the new Beast Boy skin and what you need to know about the upcoming Teen Titans cup event.
How to get the Beast Boy skin in Fortnite
Fortnite players can pick up the Beast Boy skin and related cosmetics in the in-game shop on May 13 at 8 pm ET. Here's a look at all the Beast Boy skins you'll be able to pick up from the shop:
Beast Boy Skin
Garfield Logan Skin Variant
Couch Titan Back Bling
BB's Bonk Bat Pickaxe
Go Ape Emote
The individual Beast Boy skin will likely cost around 1,500 V-Bucks, while the whole bundle will be around 2,500 V-Bucks. However, there's another way to get your hands on this skin if you're more of a competitive player, and that's by competing in the Teen Titans Cup, which takes place on May 12.
Teen Titans Cup
Fortnite players participating in the Teen Titans cup can pick up a Beast Boy skin and Couch Titan Back Bling by scoring enough points and ranking high enough in the region. Players can compete in up to ten matches during the three-hour event on May 12.
Scoring at least eight points during the Teen Titans Cup will also get you a Beast Boy and Raven loading screen. Simply competing in the event gets you a Beast Boy and Raven spray, as well.