How to Get 120 FPS on Fortnite for PS5
Where we droppin, boys?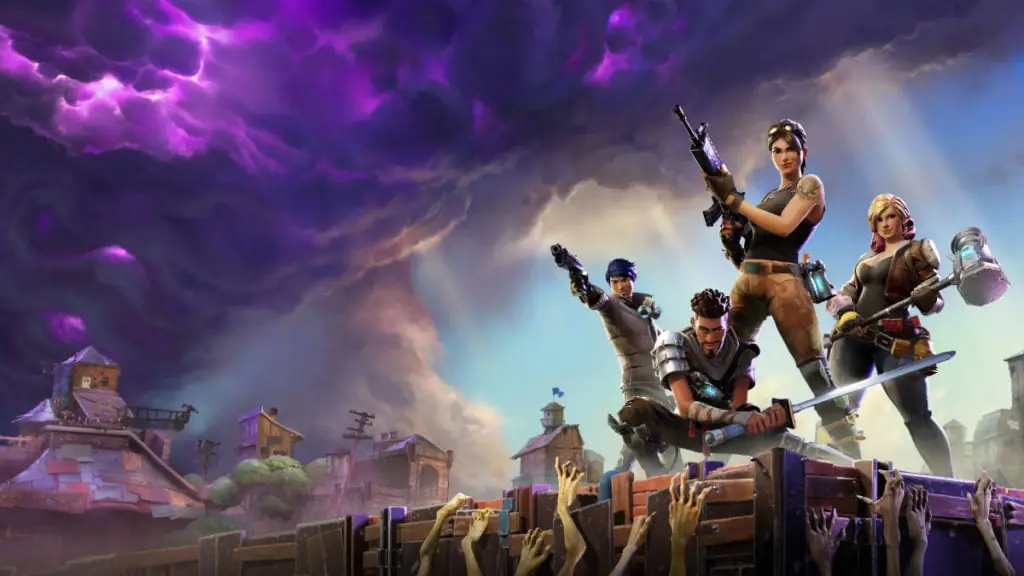 Fortnite is one of the most popular free-to-play battle royale games on the market. With many disparate game modes and a legion of unique cosmetic skins, it makes perfect sense that players would want to get the best performance out of their hardware. Fortnite's PS5 version came loaded with several new features including usage of the new DualSense controller's haptic trigger feedback and more integrated support with the PS5 UI's Activities feature.
It's one thing to experience the intense, high-flying action of Fortnite in 1080p Full HD at 60 FPS. It's another thing entirely to take full advantage of the PS5's hardware to get the absolute best visuals possible. Follow our guide to make sure you're able to see the world of Fortnite as it was meant to be seen on PlayStation 5.
How to Get 120 FPS on Fortnite for PS5
In order to enable 120 FPS mode, you'll first need to turn on performance mode in your console's settings. Follow these steps and the only thing that'll be dropping is your squad from the iconic Battle Bus.
Turn on your PS5.
Go to Settings.
Go to Save Data and Game/App Settings.
Go to Game Presets.
Click on Performance Mode or Resolution Mode and select Performance Mode.
Open Fortnite.
Click on the menu icon in the top right corner.
Click on Settings.
Click on Video.
Toggle 120 FPS mode to ON.
Click Apply.
It should be noted that if your TV and AV setup doesn't support 4K at 120hz, doing this may affect your output resolution in-game. Before you make any significant adjustments, first ensure that your monitor/display has a refresh rate of at least 120hz. Also, when you go to toggle 120 FPS mode ON, if you don't have that option, then it is not available.
New Features on the Next-Gen Fortnite Island
As mentioned, Fortnite on PS5 will utilize "two kinds of adaptive trigger feedback for ranged weapons," according to Michael House, community coordinator for Epic Games. "Weapons that fire once per trigger pull — your Pistols, SMGs, Snipers, Assault Rifles, etc. — will use trigger pull feedback, meaning you'll feel the authentic resistance of pulling their triggers as you push down the trigger of the DualSense."

House went on to explain that weapons that require players to continually hold down the trigger button will make use of what he called sustained feedback, meaning there will be an authentic resistance, much like the feeling of drawing back a bow or firing a minigun. It'd seem that the experience of playing Fortnite on PS5 will be more realistic than ever.
In fact, in the very same PlayStation.Blog entry written by House, he clarified that the PS5 version of Fortnite is not just a port of the PS4 version, but rather, one that was built specifically for the next-gen platform. He proceeded to explain that "the Zen 2 CPU + expanded memory let us use dynamic visuals and physics to bring even more life to the Fortnite Island" and that "our work with PS5's ultra-high-speed SSD has let us dramatically upgrade loading performance, improving texture loading and letting you get into matches much faster."
In any case, whether you're an early adopter of next-gen hardware or you're still waiting for the right moment, it's a good time to play Fortnite. Stay with Gamer Journalist for more information on Fortnite and other gaming topics!