Fallout 76 All Garden Gnome Locations
Where art thou o' garden gnomes!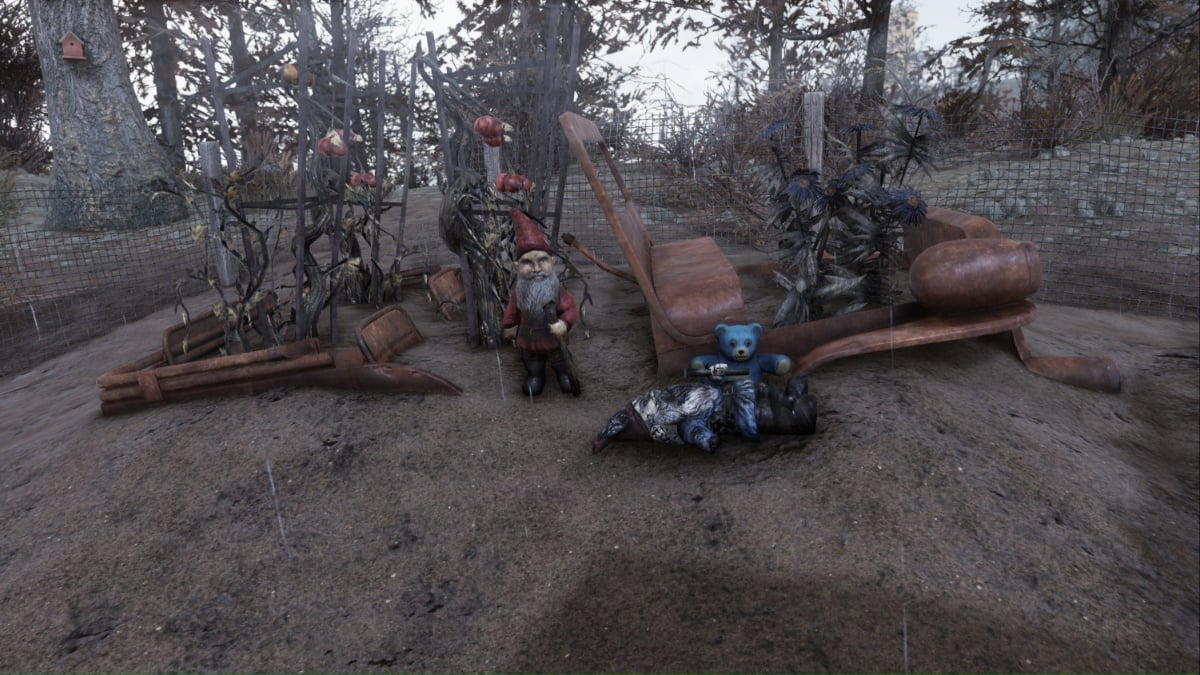 Do you have a daily quest to track down a selection of garden gnomes across Appalachia? You are not alone, so to help, here are all the known garden gnome locations in Fallout 76!
Where to Find Garden Gnomes in Fallout 76?
While the garden gnome is nothing more than a junk item for you to scrap for Ceramic and Concrete, it does have some value in a few daily quests that appear randomly. For those, you'll want to explore Appalachia, as these gnomes typically spawn randomly in and around points of interest.
Some of the known locations for garden gnomes in Fallout 76 include:
Gnomes' Allotment (An unmarked POI just south of Fort Atlas)
Valley Galleria (By the entrance)
Big Fred's BBQ Shack
Top of the World (Eastern campsite just down from the ski lift)
Sutton Station (Outside on the table)
R&G Station (Inside the caravan)

Watoga High School (Beside the toilet on the roof)
Watoga Station (In the table to the northeast)
General's Steakhouse (In the garden near the lawn flamingos)
Vault-Tec Agricultural Research Center (Inside the greenhouse and the basement)
Huntersville (In a backyard)
Flatwoods (Community garden, inside the fertilizer shack)
Related: Fallout 76 Nuke Codes (November 2023)
While not a comprehensive list, as many of the gnome spawns are genuinely random, these are guaranteed spawns where you will find a few. That said, you may need to swap servers occasionally, as you surely will not be the only player tracking down garden gnomes in Fallout 76 today!
Once you're done with your daily, expect several rewards, like experience points and S.C.O.R.E. points for your Scoreboard. Doing dailies is an excellent way to level up and earn rewards for this season!
---
Once you're finished tracking down gnomes, why not move on to the various opossum locations? Gamer Journalist can help you navigate Appalachia with ease!
About the author