Fae Farm 1.4.0 Update Notes
Exciting fixes coming!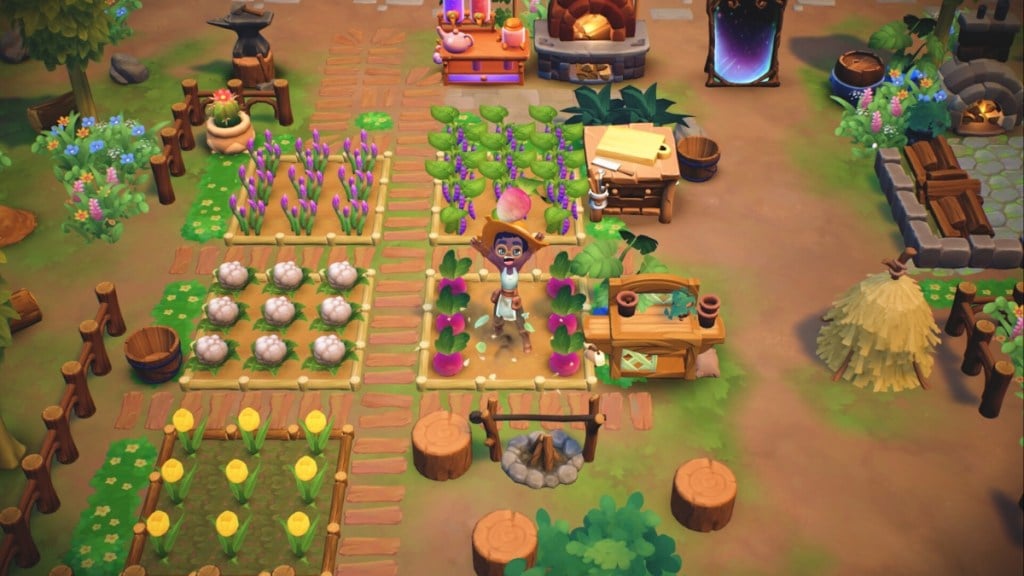 Growing your homestead and exploring Azoria is a pretty fun experience when not interrupted by annoying bugs or incomplete features. Since the Fae Farm came out, plenty of players have been noticing a lack of features or bugs during their gameplay, which in turn made everyone look towards developers and ask for an update that will address the numerous issues.
Well, it seems that the moment will soon arrive since the official announcement about the update is here, and we can all hopefully expect a bunch of fixes soon. Hop in and see the 1.4.0 Fae Farm Update's details!
Related: Can You Play Fae Farm Solo?
Full 1.4.0 Fae Farm Patch Notes
Joshua Hood, a producer on Fae Farm, has sent a big announcement on Discord, marking down the important changes that the new 1.4.0 Update will have. Even though the exact date hasn't been confirmed yet, he said that the team behind Fae Farm hopes to release this update on October 17, 2023.
Still, we decided to dig into the available info on this update and give you the most important info. The full list of 50+ fixes and improvements will all be announced on the release day. We will update our article as new information becomes available.
Gameplay Updates
Spawning outside the map is fixed.
The single-player game will pause when you use the mailbox or the storage shed.
Keyboard shortcuts opening interface screens will now pause the game clock.
The fertilizer bug that caused it to be automatically applied to planted seeds on wet soil is resolved.
The chance of generating a sapling while using a Propagation hive is now higher.
Some players experienced bugs where their quest progression was blocked due to an unplayed cutscene. This is now fixed.
You can cancel the quest dialogue now without the fear of canceling the quest itself.
Various rarer bugs regarding delivering items for a sprite quest, incorrect tool order, and festival quests have now been fixed.
Animal Updates
Animals no longer have a bug where they stop producing materials.
Bugs canceling breeding resolved.
Sold animals would, on occasion, reappear in the player's barn after saving and loading the game. That has been fixed.
A bug that caused animals to appear in the wrong farms has been addressed and solved.
Relationship Updates
NPCs will now show as your spouse only if you held a wedding with them, and the bug where you could become a spouse to someone you didn't marry is removed.
Two bugs that caused you to be stuck on Fiance status have now been resolved. The first one included leaving the game between paying for it and it being held, while the other one was caused by ending the day in multiplayer mode while in the wedding outfit selection screen.
A bug preventing some players from receiving date requests has been resolved.
Other Updates
Transferring items from a storage shed or crafting stations in multiplayer mode could cause an item to be lost. This has now been fixed.
A bug that dyed your outfits wrongly has been resolved.
---
We hope you found our article helpful. For more articles on Fae Farm, check out How to Fish in Fae Farm and How to Plant Trees in Fae Farm. Check out our Facebook page if you want to find more guides every day.
About the author