Epic Seven tier list – character ranks by class
Our comprehensive Epic Seven tier list ranks every unit by class, so you know who's worth investing in, and who is not.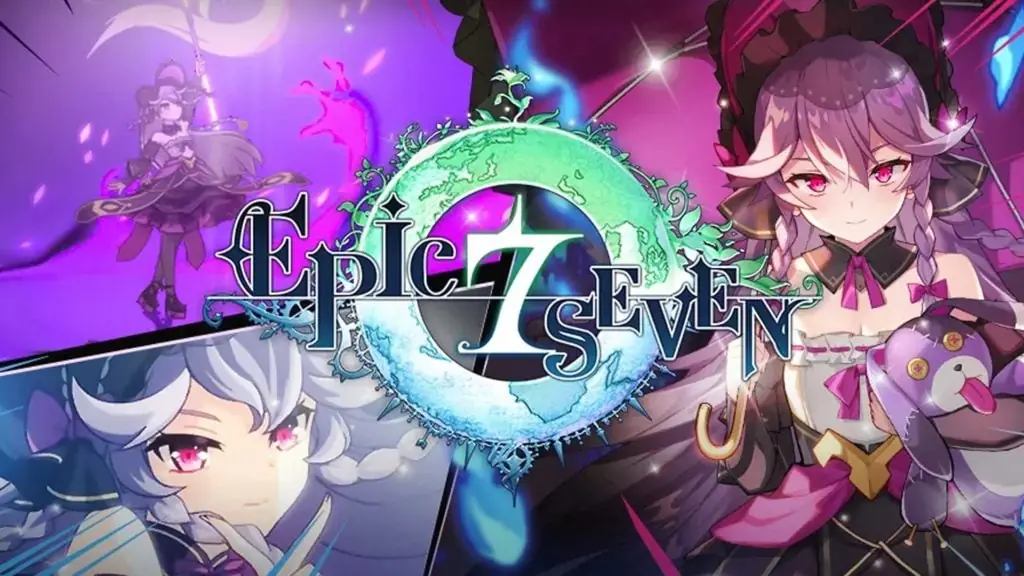 Are you trying to figure out which characters you want on your team in Epic Seven? There are hundreds of characters to choose from, so wrapping your head around all of them can be a daunting task. It is especially true for newer players who have no idea what they are looking at. Regardless of your skill level, you should get some use out of our list. We've ranked every character by class in our Epic Seven tier list.
We've broken down every character in the game by class and ranked them from S-Tier to D-Tier. Compiling all the heroes and rating them is no easy feat, which is why we've taken into account a lot of community feedback from the Epic Seven Discord. All the Epic Seven characters bring something to the table, and some can be highly gear-dependent. All of that is considered in this Epic Seven tier list, so we hope you find it helpful.
S-Tier class is reserved for the best of the best units in Epic Seven. You'll want to focus on building these characters as much as you can. Likewise, A-Tier characters are also solid options if you can't quite get your hands on those S-Tier champs. B-Tier units and below represent those you can build if you want to, but there are better alternatives.
Consider bookmarking this page and checking back in future updates so that you can be in the loop with any changes. You can also check out our Epic Seven livestream gift codes page, so you'll never miss out on any freebies.
Epic Seven tier list
Epic Seven Knight tier list
S-Tier – Krau
A-Tier – Tywin, Adventurer Ras, Mort, Charles, Crimson Armin, Fallen Cecilia, Lilias, Falconer Kluri, Last Rider Krau, Rose, Shadow Rose, Charlotte, Fighter Maya
B-Tier – Ambitious Tywin, Cecilia, Armin, Chaos Inquisitor, Crozet, Ilynav, Senya, Ras
C-Tier – Eaton, Kikirat V2, Bask, Maya, Troublemaker Crozet, Pyllis, Arowell, Butcher Corps Inquisitor, Christy, Helen
D-Tier – Kluri, Taranor Royal Guard
Epic Seven Mage tier list
S-Tier – Auxiliary Lots, Specter Tenebria, Vivian, Luluca
A-Tier – Silver Blade Aramintha, Basar, Challenger Dominiel, Top Model Luluca, Dizzy, Melissa, Tenebria, Celestial Mercedes, Kawerik, Aramintha, Baal and Sezan, Fairytale Tenebria, Researcher Carrot, Ludwig, Zealot Carmainerose, Champion Zerato
B-Tier – Serila, Ram, Sage Baal and Sezan, Carmainerose, Politis, Angel of Light Angelica, Gloomyrain, Zerato, Romann, Benevolent Romann, Guider Aither, Hurado, Mistychain, Solitaria of the Snow, Doll Maker Pearlhorizon, Dominiel, Carrot, Zeno
C-Tier – Eda, Archdemon's Shadow, Otillie, Mercedes
D-Tier – Adlay, Pearlhorizon, Jena
Epic Seven Ranger tier list
S-Tier – Iseria, Seaside Bellona, Landy
A-Tier – Briar Witch Iseria, Bellona, Flan, Cerise, Lidica, Leo, All-Rounder Wanda, Operator Sigret, Watcher Schuri
B-Tier – Elphelt Valentine, Wanderer Silk, Faithless Lidica, Pavel, Silk, Yuna, Celeste, Furious, Schuri, Bomb Model Kanna, Glenn, Wanda, Summertime Iseria
C-Tier – Ian, Godmother, Nemunas
D-Tier – Roaming Warrior Leo, Kiris, Muse Rima, Rima
Epic Seven Soul Weaver tier list
S-Tier – Ruele of Light, Roana
A-Tier – Angelic Montmorancy, Angelica, Tamarinne, Achates, Blaze Dingo, Maid Chloe, Ray, Shooting Star Achates, Destina, Diene, Mascot Hazel, Rin, Blood Moon Haste, Lots, Magic Scholar Doris
B-Tier – Elena, Sinful Angelica, Jecht, Emilia, Requiemroar, Sonia, Hazel, Kizuna AI, Lucy, Aither, Ainos
C-Tier – Doris, Montmorancy, Desert Jewel Basar
D-Tier – Elson
Epic Seven Thief tier list
S-Tier – Arbiter Vildred, Vildred
A-Tier – Kise, Blood Blade Karin, Violet, Kayron, Sez, Celine, Assassin Coli, Baiken, Remnant Violet, Haste, Karin, Specimen Sez, Assassin Cidd, Ervalen, Crescent Moon Rin, Mirsa, Tempest Surin
B-Tier – Cidd, Righteous Thief Roozid, Surin, Closer Charles, Khawana, Penelope, Coli
C-Tier – Alexa, Hataan, Sven, Roozid
D-Tier – Judith
Epic Seven Warrior tier list
S-Tier – Martial Artist Ken, Yufine
A-Tier – Sigret, Judge Kise, Ravi, Sol Badguy, Little Queen Charlotte, Alencia, Ken, Cermia, Chloe, Straze, Apocalypse Ravi, Kitty Clarissa, Assassin Cartuja, Mercenary Helga, Rem, Luna
B-Tier – Dingo, Free Spirit Tieria, Holiday Yufine, Inferno Khawazu, Lilibet, Commander Lorina, General Purrgis, Clarissa, Dark Corvus, Khawazu, Lena, Mui, Batisse, Gunther, Captain Rikoris, Church of Ilryos Axe, Designer Lilibet, Choux, Taranor Guard
C-Tier – Lorina, Mucacha, Great Chief Khawana, Camilla, Purrgis, Rikoris, Ains, Cartuja, Chaos Sect Axe, Helga, Mediator Kawerik, Melany
D-Tier – Corvus, Tieria, Enott, Azalea
We always want to put a disclaimer saying that this is not a "be all end all" Epic Seven tier list. You may disagree with some units on the list or be disappointed to see your favorites aren't where you feel they should be, but this is our take with guidance from the Epic Seven community.
How to reroll in Epic Seven
Like any gacha game, players are given some free summons upon creating a new account. The units you receive are entirely luck-based, so sometimes, it makes sense to repeat this process until you start units that satisfy you. Here is how you can reroll in Epic Seven:
Tap on your icon on the top-left of the screen.
Go to the settings menu.
Press on the Reset Server button.
Hit Confirm.
For other related tier lists for similar games, you can check out our Alchemy Stars tier list, Hero Wars tier lists, and World Flipper tier lists. You can also discover some new gems on our best gacha games page.