Epic Games Teases Fortnite Season 10 Image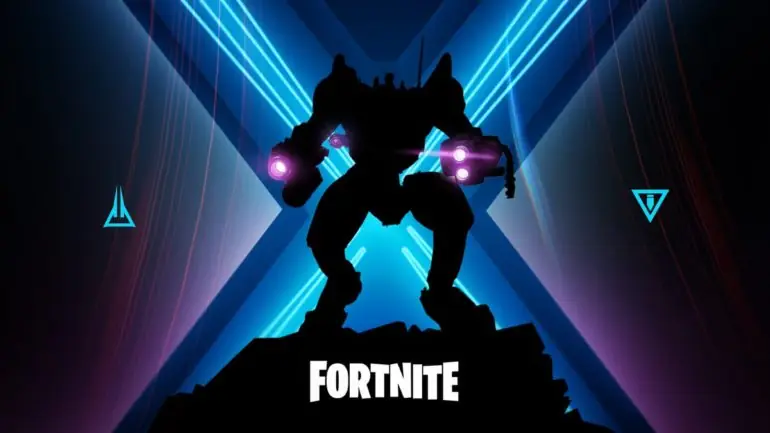 Fortnite developer Epic Games released a second teaser image for the 10th season of their popular Battle Royale game which begins on August 1st. This is the second time Epic Games teases a Fortnite Season 10 image.
The teaser shows a silhouette of what appears to be someone in a mech suit. They also posted this tweet along with the image.
Look Forward. 8.1.2019 pic.twitter.com/NSKq5diQrN

— Fortnite (@FortniteGame) July 29, 2019
Yesterday they released their first teaser during the annual Fortnite World Cup, and hinted at the point of interest Dusty Depot along with a message that said "Think Back."
Players are speculating and coming up with their own theories as to what this might mean. Some people are thinking they may revert the map back to its former glory from 2017.
This new image makes us think Fortnite Season 10 might feature the return of some old points of interest while adding in some unique ones to keep things interesting.