Where To Find Drift Painted Head, A Dinosaur, and A Stone Head Statue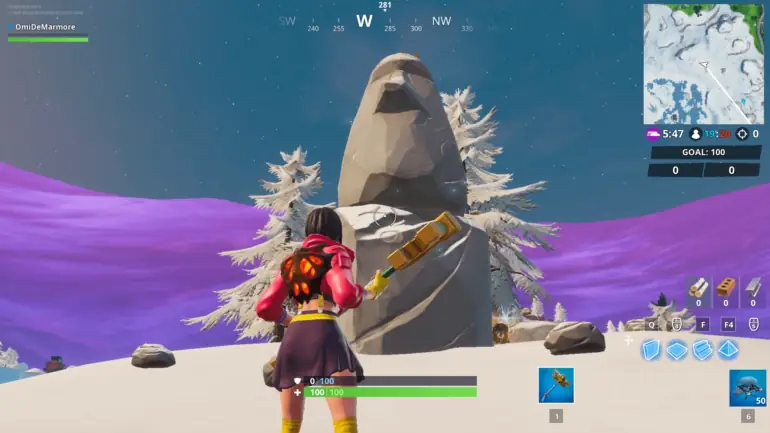 Today marks the start of Fortnite's Season X, and this means many new challenges await battle pass owners. This season is the first time where only paid battle pass players have access to exclusive missions to unlock Battle Stars and progress quicker through the rewards.
The Road Trip Missions have players looking for a Drift Painted Head, A Dinosaur, and A Stone Head Statue for one of the challenges needed to unlock additional objectives. Completing this will unlock news rewards and can result in either Battle Stars, XP, or a new pickaxe.
The locations for these challenges can be seen on the map below:
A Drift Painted Head
The drift painted head is located east of Pleasant Park where it has been for a couple seasons. Land next to it and you will complete the first step automatically.
Dinosaur
Land in the middle of three dinosaurs in the far south of Paradise Palms and it will complete the next part of this challenge.
Stone Head Statue
The stone head statue is located north of the frozen lake in the snowy area, which is easy to spot if you are looking down over the area.