Dimension Defenders Codes (March 2023)
Want to know how to get free coins in Dimension Defenders? Then you've come to the right place!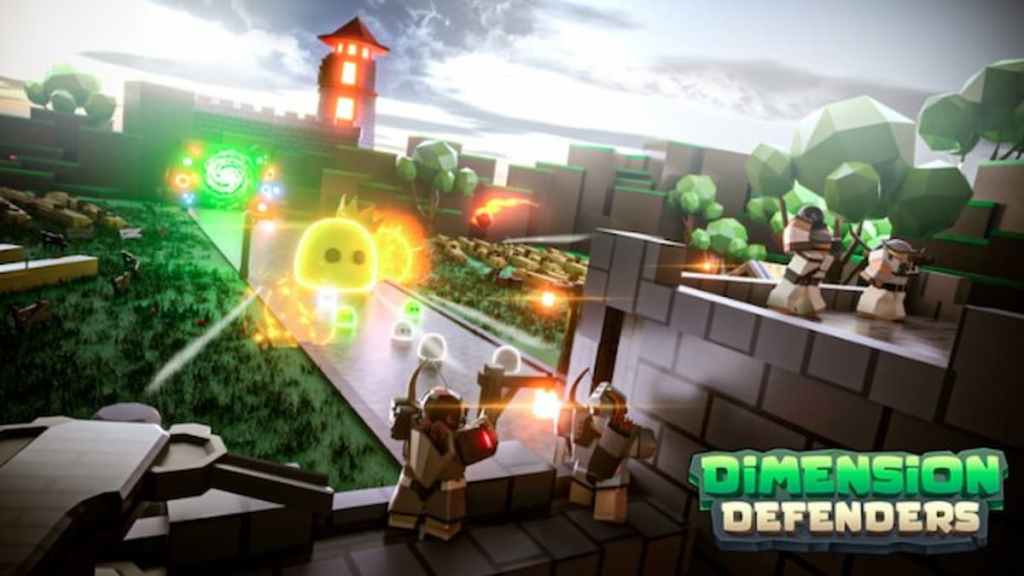 Your base is being overrun by creatures from different dimensions in Dimension Defenders! Use equipment, allies, and powerful weapons in this tower-defense adventure. The fate of your dimension rests in your hands.
Codes will make your mission easier by providing free in-game rewards, such as coins. If you're looking for the latest Dimension Defenders codes, continue reading! Better yet, you can bookmark this page since we keep all of our game codes up-to-date.
All Dimension Defenders Codes
Dimension Defenders Codes (Working)
UPDATE1! — Unlocks: 200 Premium Coins
3kLIKES! — Unlocks: 500 Coins
Dimension Defenders Codes (Expired)
1kLIKES! — Unlocks: 50 Premium Coins
500LIKES! — Unlocks: 100 Premium Coins
Release! — Unlocks: 250 Coins
Related: Roblox Game Codes List (February 2023) – Codes for many Roblox Games
How to Redeem Codes in Dimension Defenders
Launch Dimension Defenders in Roblox.

If this is your first time playing, you'll need to skip or complete the tutorial.

Click the Twitter icon (the bird) at the bottom of your screen.
Type in the code where it says 'Code here!'
Press 'Submit' when finished.
How Can You Get More Free Codes?
There are plenty of ways to get free codes in Dimension Defenders. When you click on the Twitter icon in the game, you'll see a pop-up window saying, "Follow @ArawnVm & @MaestroOverlord to get free codes." So, of course, start there! The developers also post new codes on their official Twitter account. Last but not least, you can join their Discord for game news as well.
Why Are My Dimension Defenders Codes Not Working?
There are some likely reasons your codes aren't working. Hopefully, it's a simple fix. First, double check the code to be sure you didn't make any errors in capitalization, punctuation, or spelling. If all seems well, you may have an expired code on your hands. Better luck next time!
What are Coins in Dimension Defenders?
Coins are the one of the main currencies in the game. You automatically gain them by killing monsters, and they're needed to buy and upgrade equipment. You can also use them to upgrade your allies little by little overtime.
Premium coins are different. You can't earn these by playing the game. You must purchase these with Robux, but you can use 250 of them to upgrade a teammate instantly.
Once a teammate is upgraded to the max, you can evolve them, increasing their overall strength.
What is Dimension Defenders?
Dimension Defender is Dimension Games' tower-defense game in which you must defend your base from a monster invasion. Buy allies, upgrades, and lethal weapons to make battle easier for you. You'll even earn badges with each milestone, marking your progression towards victory.
---
If you like this article, you may also like 'All Star Tower Defense Codes (February 2023)' or 'Arena Tower Defense codes (February 2023) – Codes for free gold and XP!' There's only one way to find out!